Kiln Shelves / Batts / Tiles
Batts are used as the basic kiln shelf support element in most kiln and furnace structures, forming a flat, rigid surface which carries the ware during firing, sintering or heat treatment. They are typically made using large, high capacity hydraulic presses with hardened steel moulds to give a product that is flat and uniform to tight tolerances. They are also known as "refractory tiles", "plates" or "kiln shelves" depending on the industry.
Kiln shelves have many variations in either size, shape, material or all these combining factors. They can be made from cordierite, high alumina, silicon carbide, or nitride bonded silicon carbide.
Types of Kiln Shelves and Batts from IPS Ceramics
Selecting the right type of batts and kiln shelves will depend upon factors surrounding your production processes. These include the type of kiln, the temperature rating during firing, the size of your kiln shelves, whether your kiln atmosphere involves oxidation or reduction, the ware weight they must support, and the frequency of firing.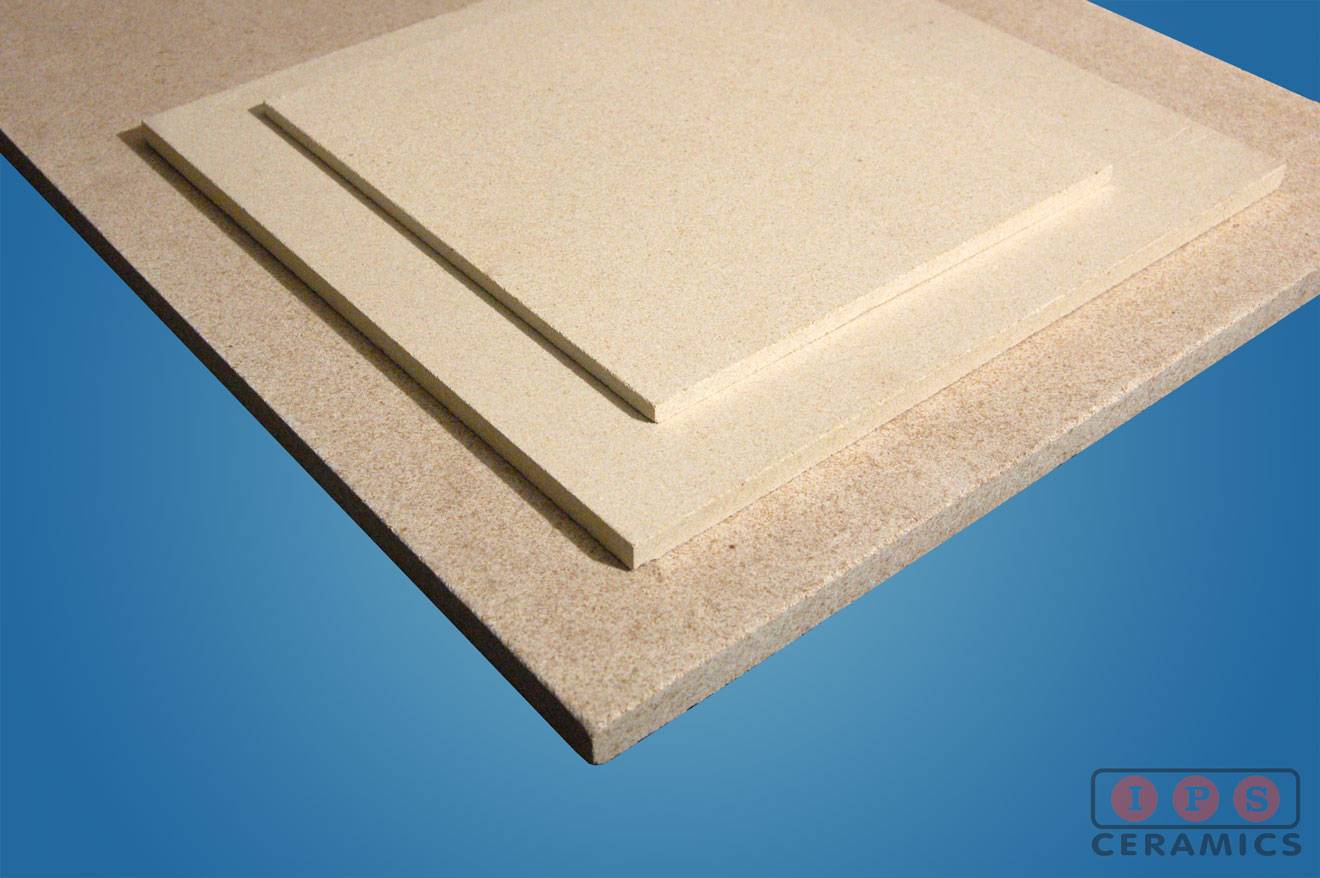 Plain Batts
Batts are a core component of most kiln systems – flat, strong, and dependable. They are used throughout the ceramic industry, including biscuit, decorative and glost firings for tableware. Batts from IPS Ceramics are also available with features such as grooves, recesses and ribs. Batts are often coated with a wash or engobe to prevent product from sticking to the batt.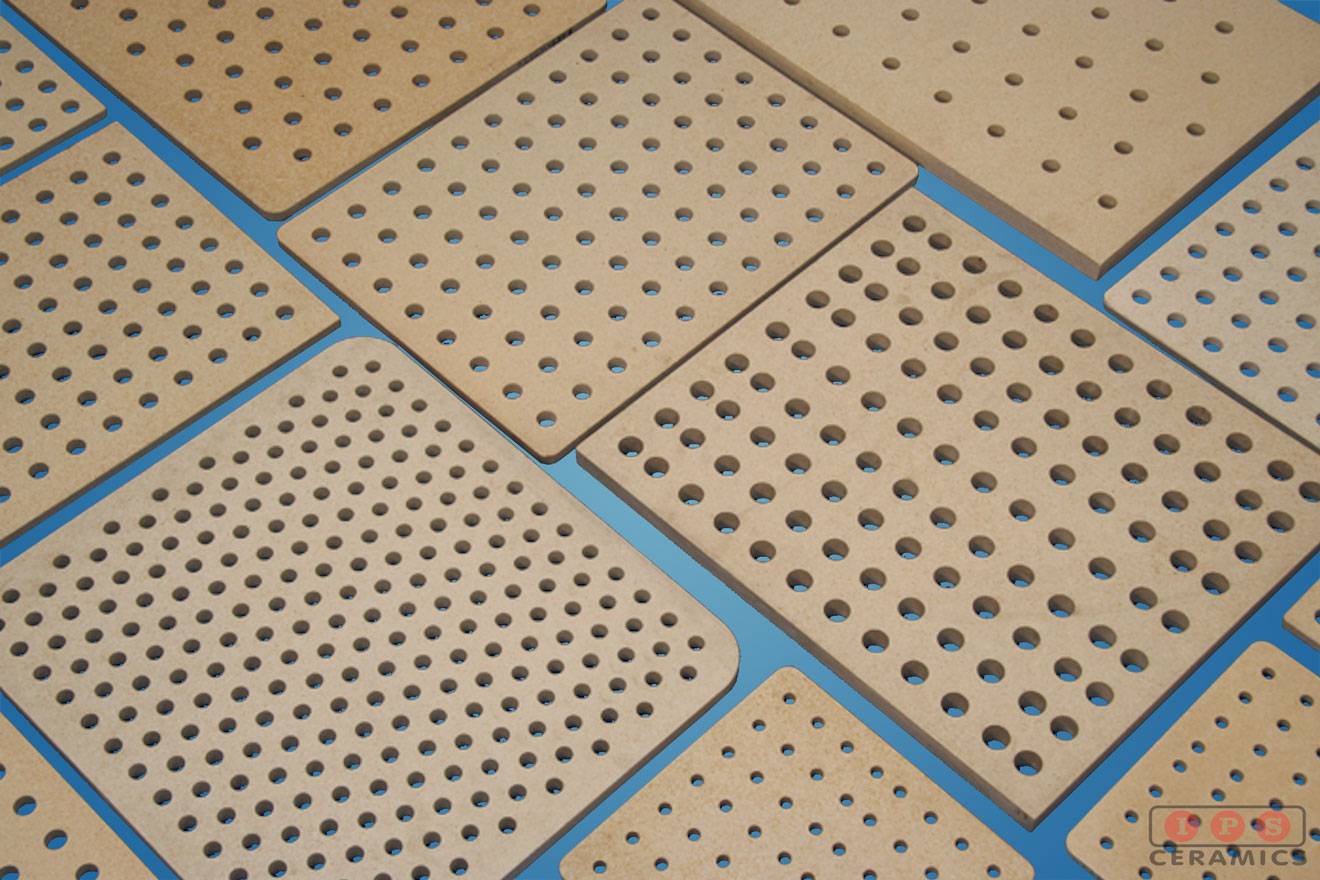 Perforated Batts
Perforated batts are often used to reduce weight or improve heat transfer during firing.
A cast version offers a smooth, sealed surface that helps to minimise kiln dirt.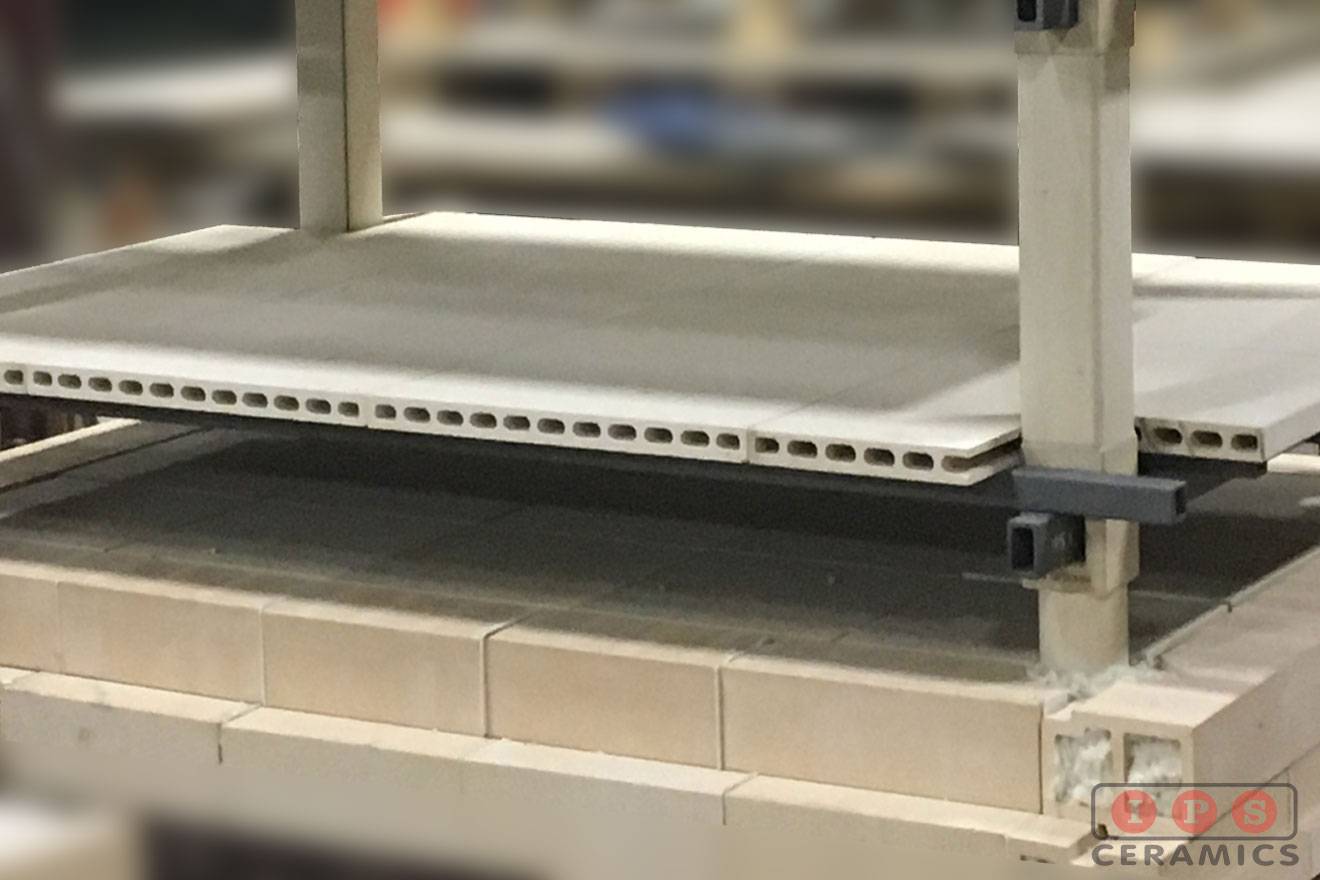 Extruded Batts
Extruded batts are thicker, stronger batts that have channels running through the centre to reduce weight. They are traditionally used for heavier loads (such as sanitaryware).
The batts are ground on all surfaces to give precise control over sizes and improved flatness.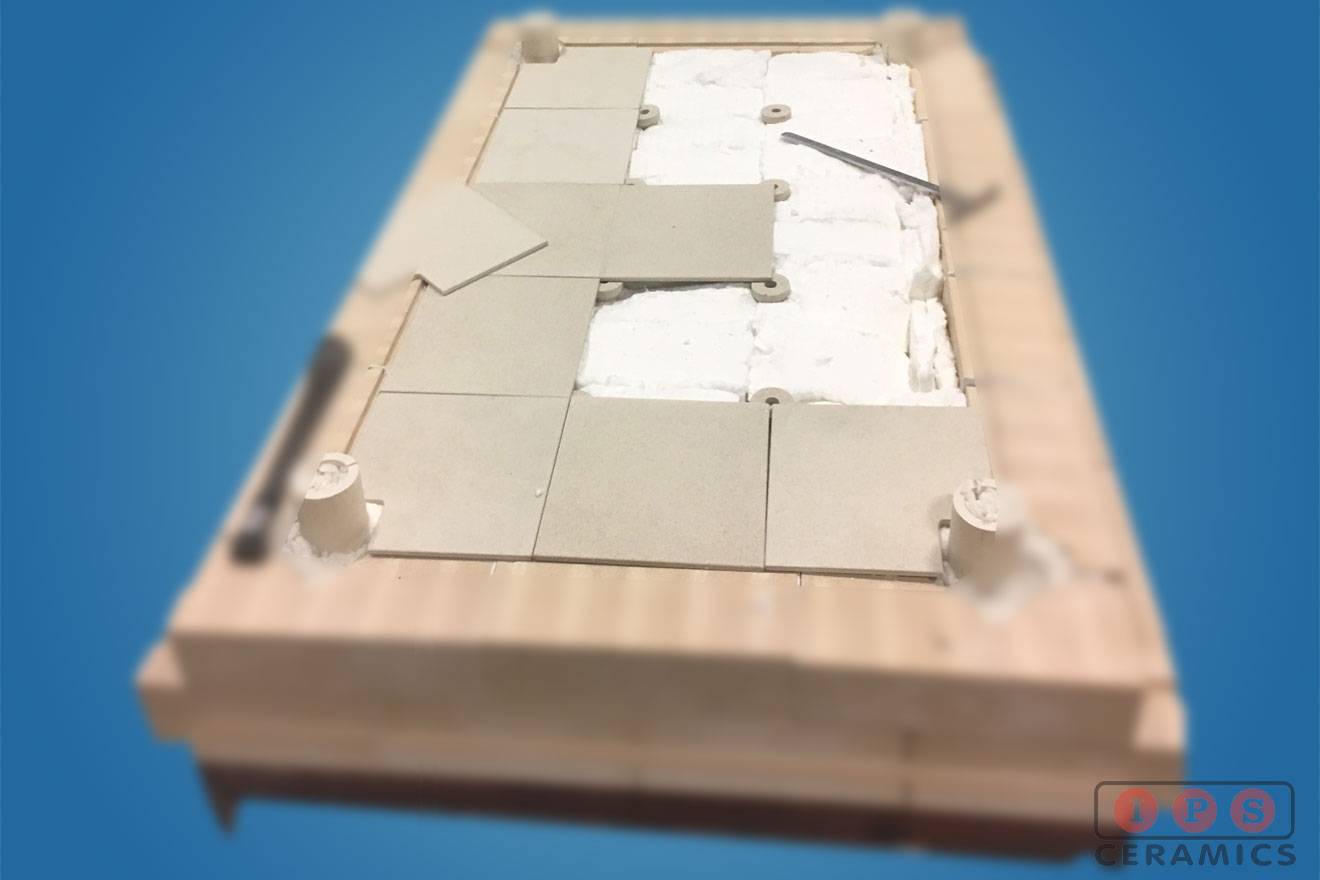 Cover Batts
Cover batts are thin batts that are used to retain ceramic fibre used in kiln car bases or kiln walls. These batts provide a rigid surface that protects the soft fibre and reduces kiln dirt.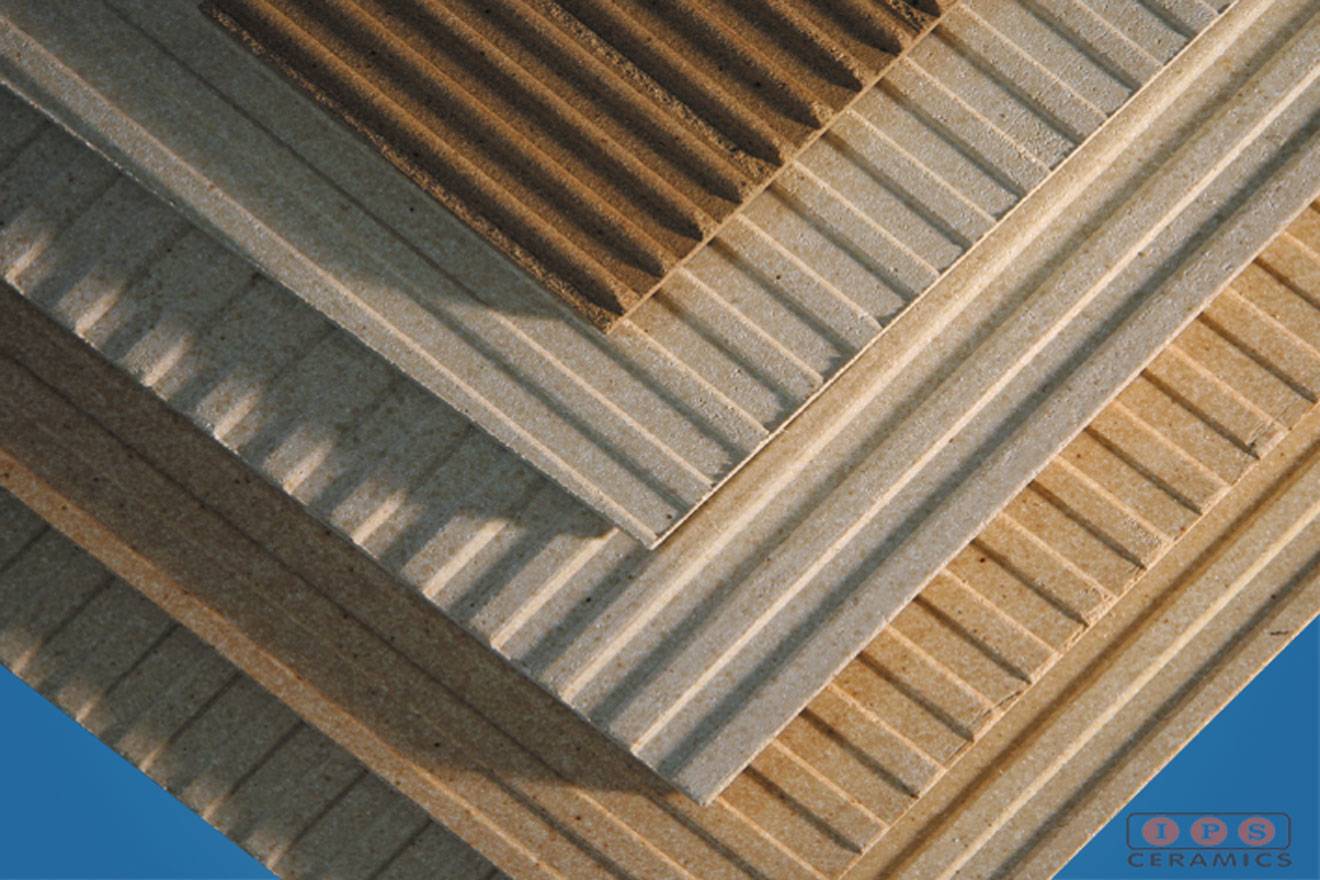 Feature Batts
Recesses can locate product on the batt, standardising product placement and preventing movement.
Saw-tooth and flat-top grooves can stop circular products from rolling and help maintain straightness. Grooves also minimise contact between product and support, reducing contamination or sticking.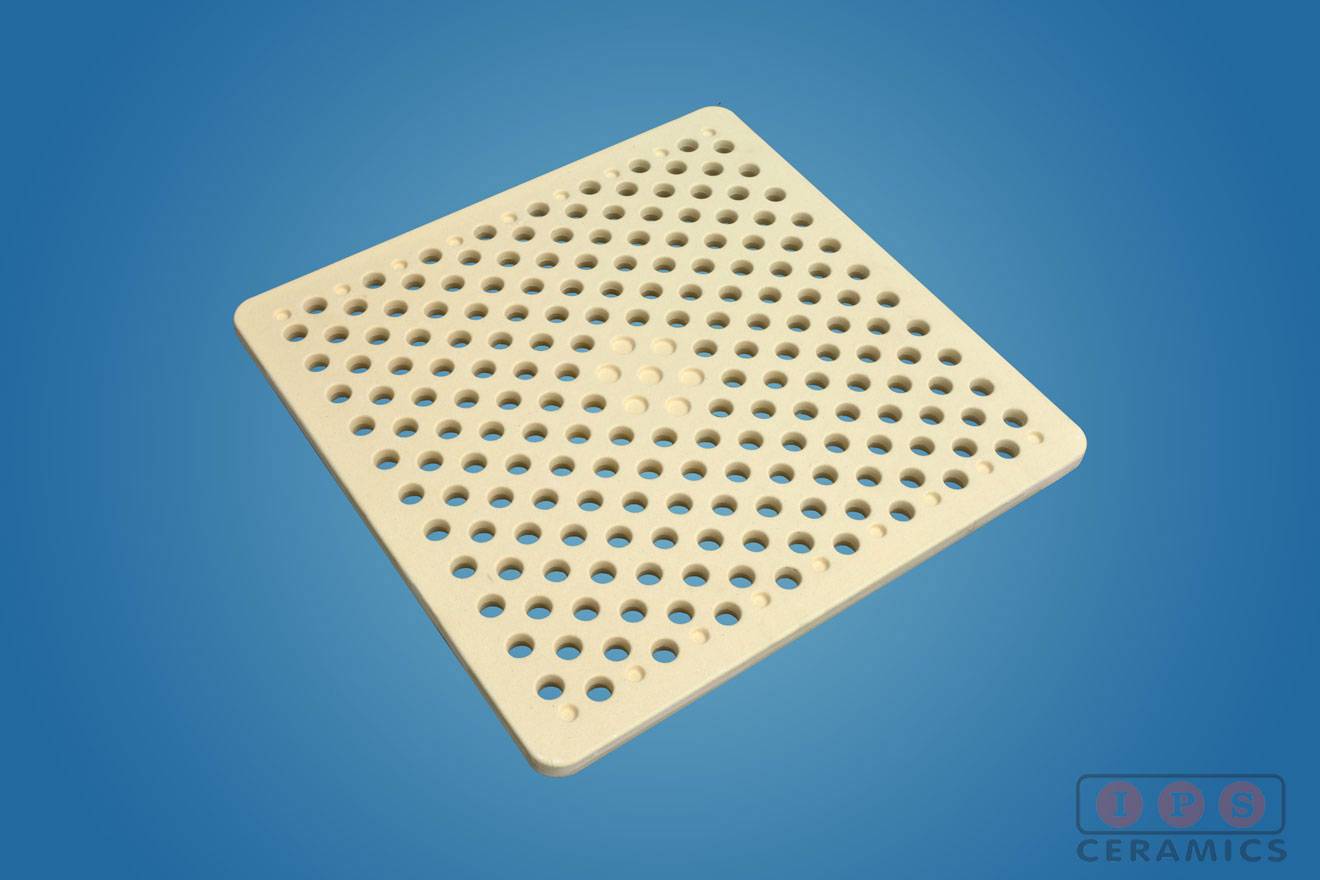 Cast Batts
Cast batts are smoother and harder than traditional batts. They resist abrasion from kiln rollers and reduce kiln dirt.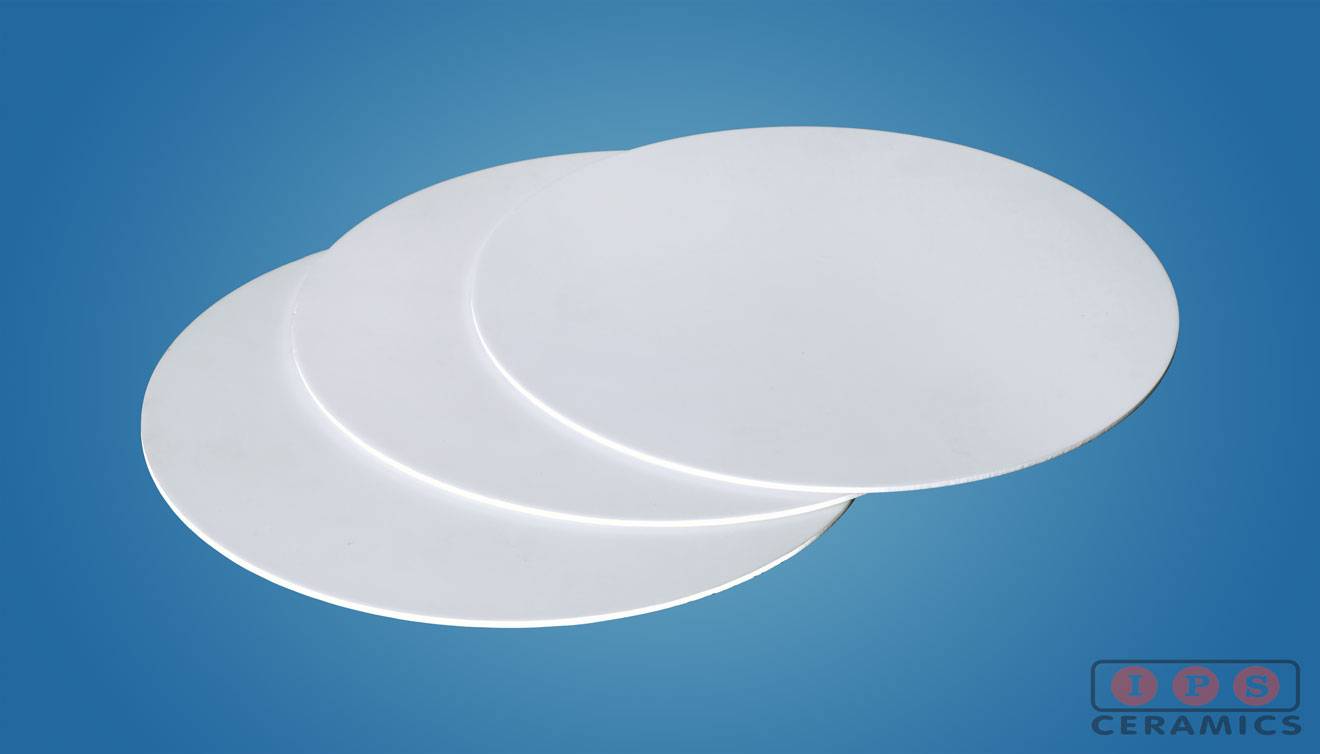 Discs and Tiles
Discs and tiles are used to offer individual supports and are shaped to match the product.