Setters / Supports / Cranks
IPS Ceramics offers a full range of setters for biscuit, glost and decorating firings for tableware and dinnerware. The type of setter required depends upon the amount of support needed by the ware during the firing process. A wide range of sizes are available.
Our Range Of Setters/Cranks
IPS offer a range of setters/cranks to suit all applications:
Setters/Cranks can be typically stacked several high to maximise kiln-fill
Setters/Cranks have cemented legs for maximum flexibility and lower cost
Setters/Cranks have integrated legs for reduced labour
Slip-cast setters/cranks have a smoother, more consolidated surface that minimises kiln dirt.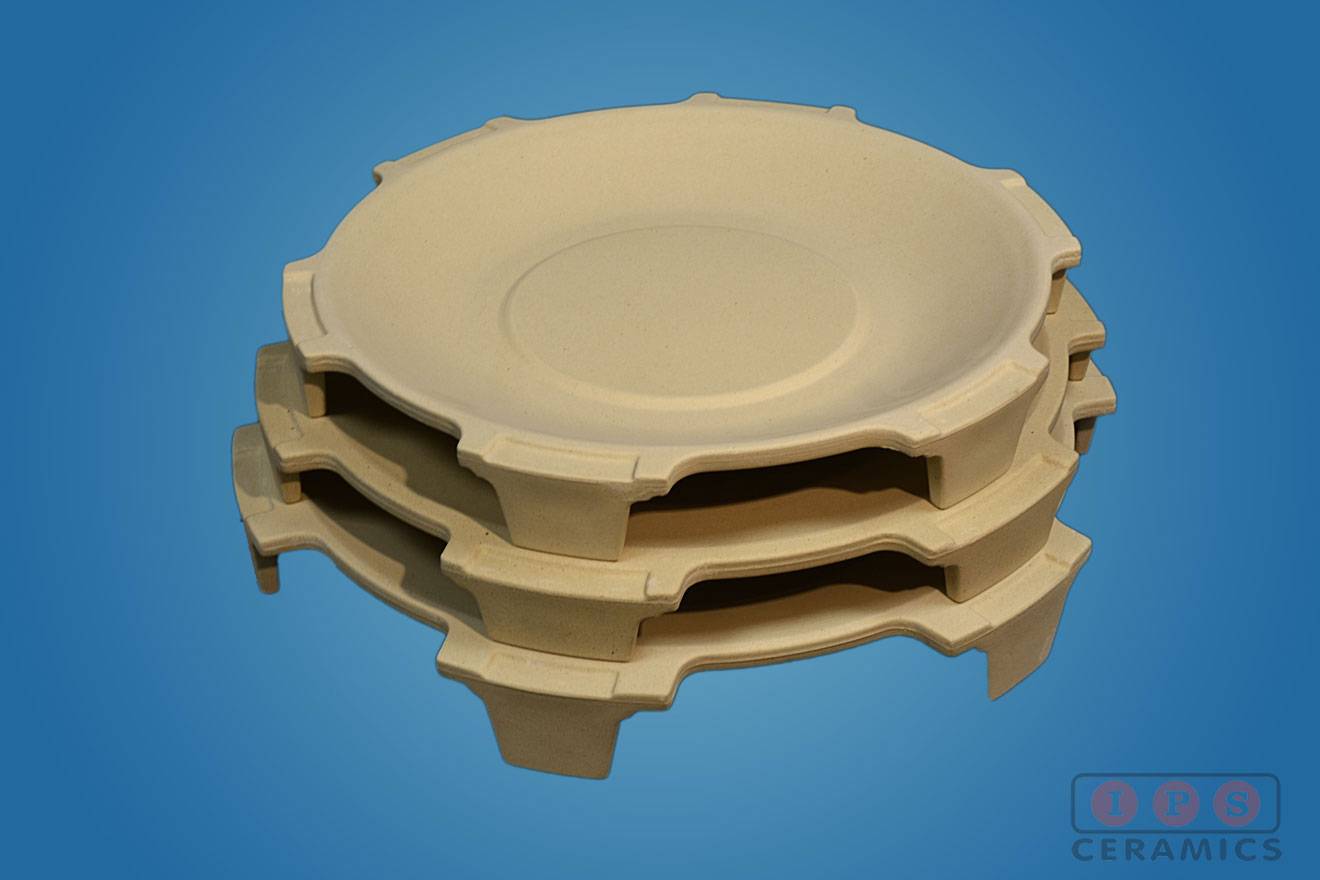 Profile Setters
Bone china, fine china and other vitreous ware need extra support during biscuit firings. Profile setters are designed to fully support the rim throughout the firing cycle, minimising distortion and maximising yields.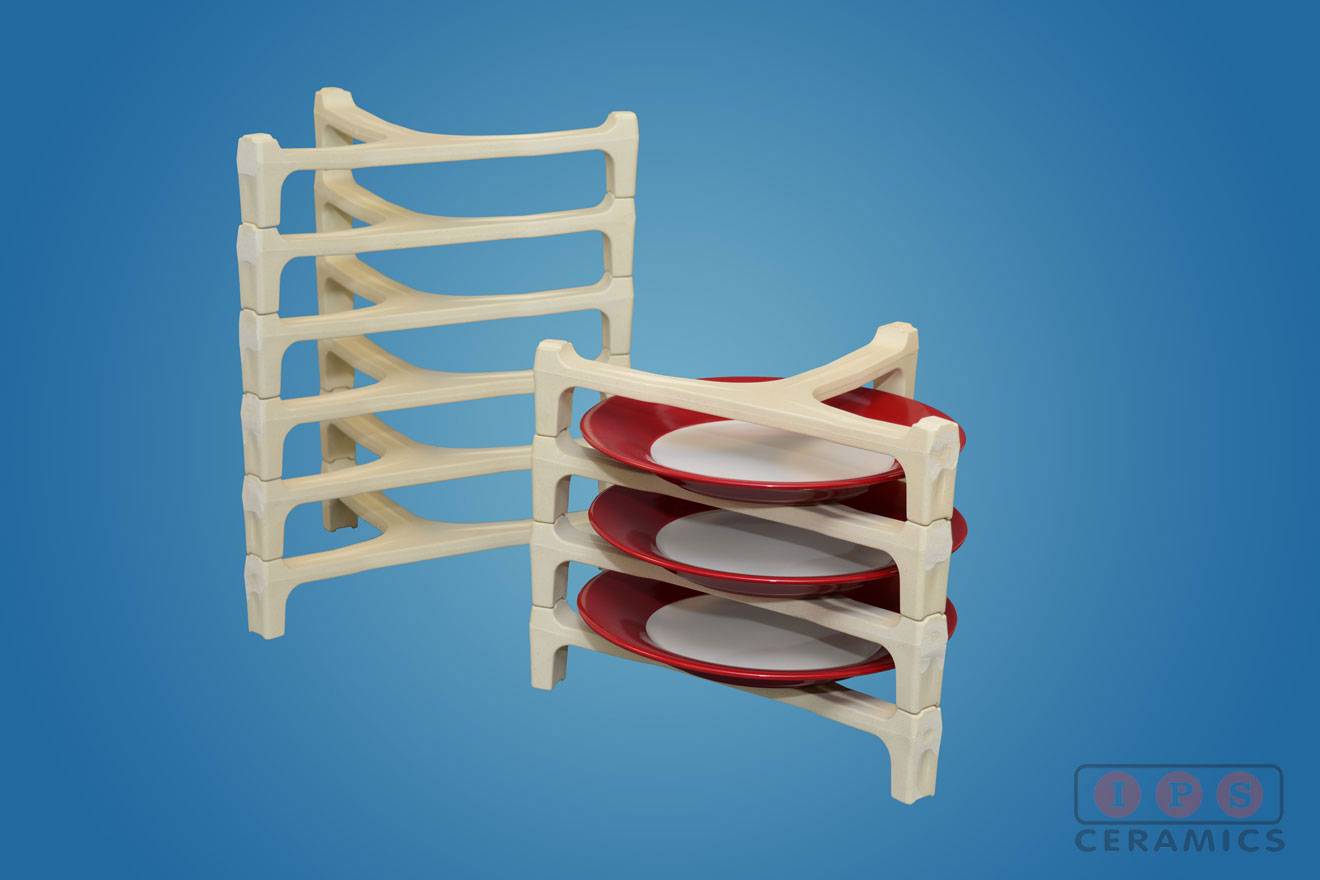 T and Y Cranks
Used to support plates, flatware and holloware during glost firing. Easily stacked to maximise kiln-fill, the cranks support the ware at just 3 points on the foot, minimising the risk of plucking or sticking.
The cranks can be loaded and unloaded without separating the stack.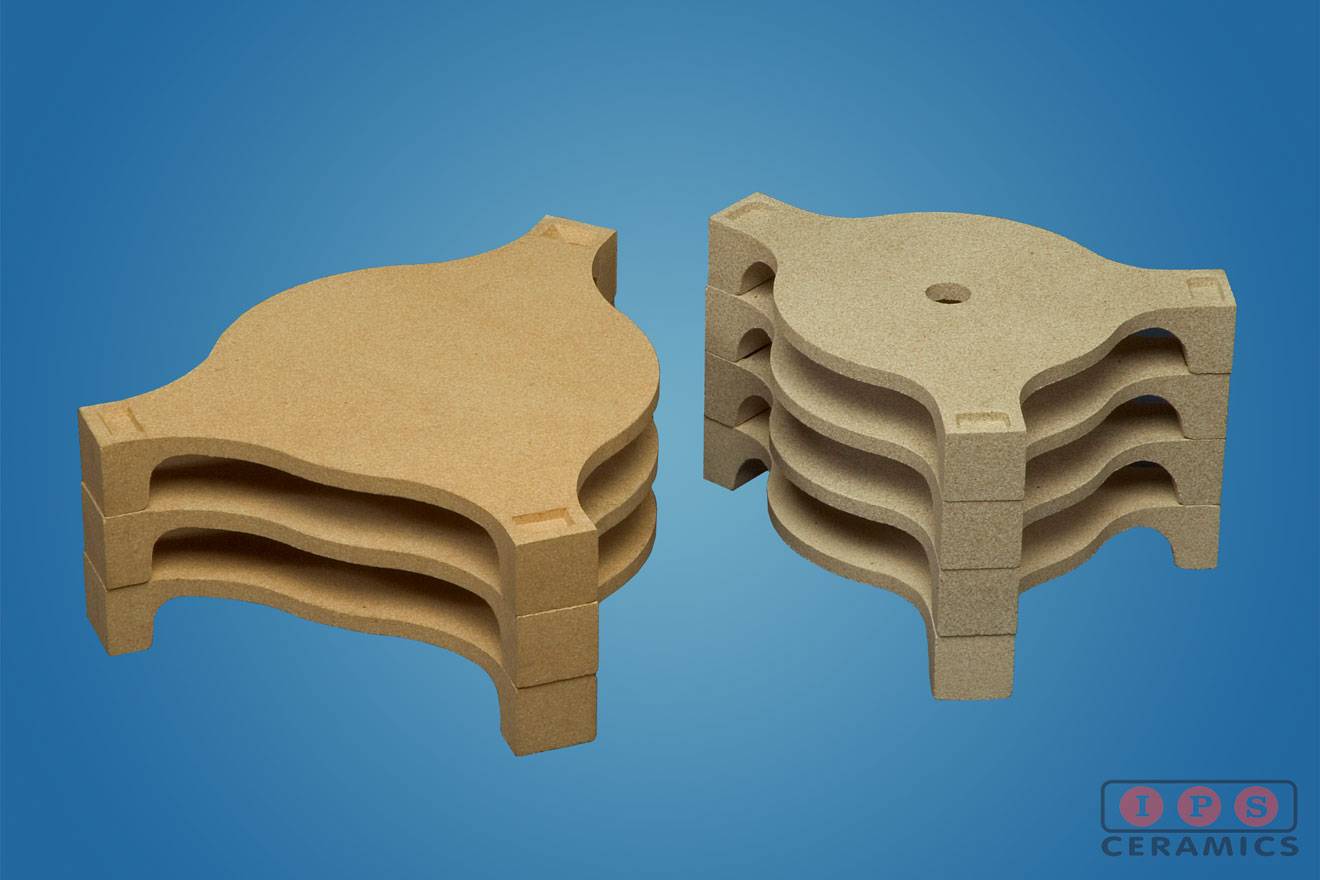 TFS Setters
Used where higher glost temperatures mean that the full foot of the plate needs to be supported. The legs are spaced so that they can be loaded and unloaded without separating the stack.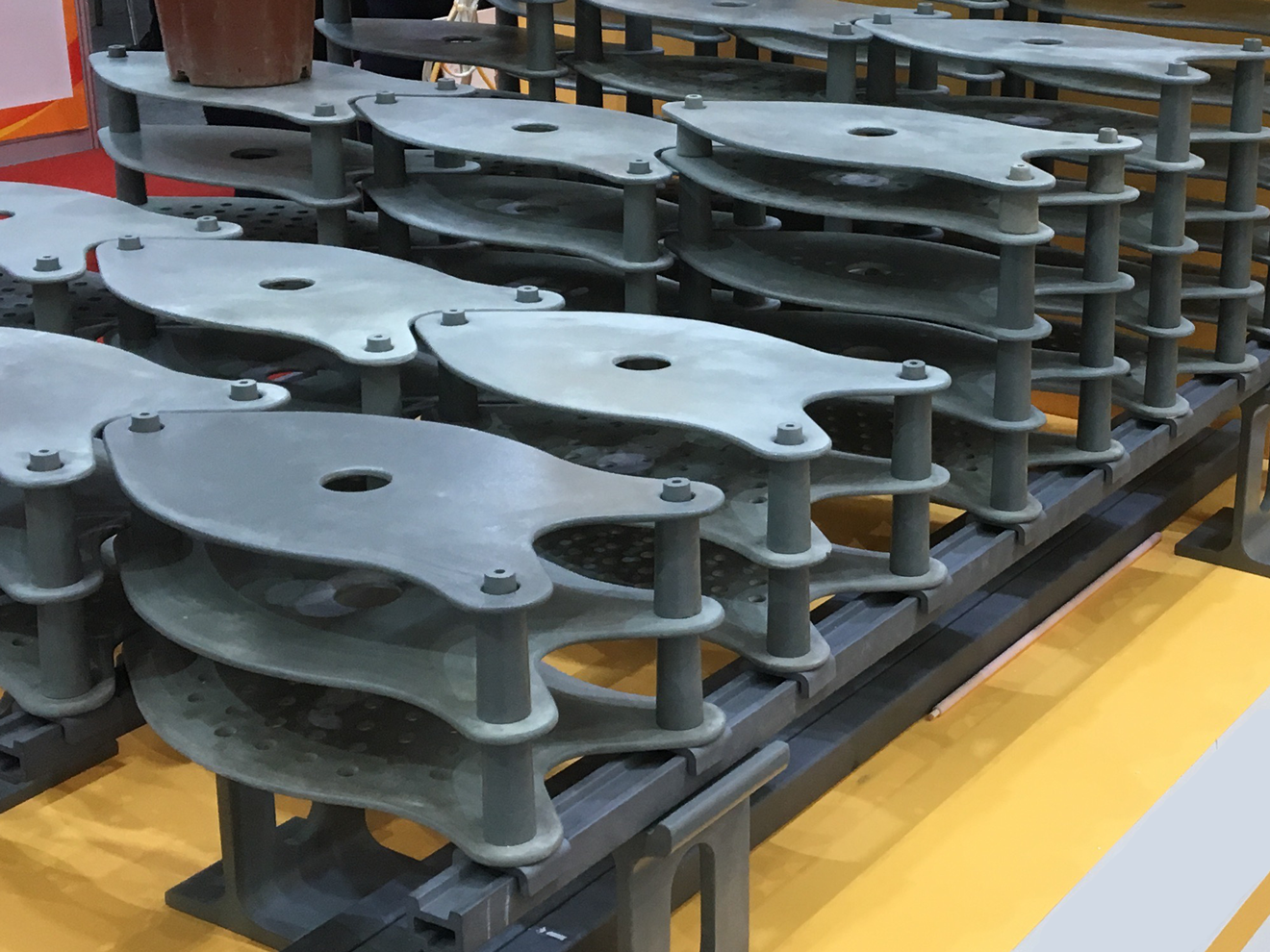 Silicon Carbide Setters
These are used for firings above 1250oC (2280oF) where an improved resistance to bending is needed.
Nitride bonded SiC is a very strong material, so setters can be made thinner and lighter.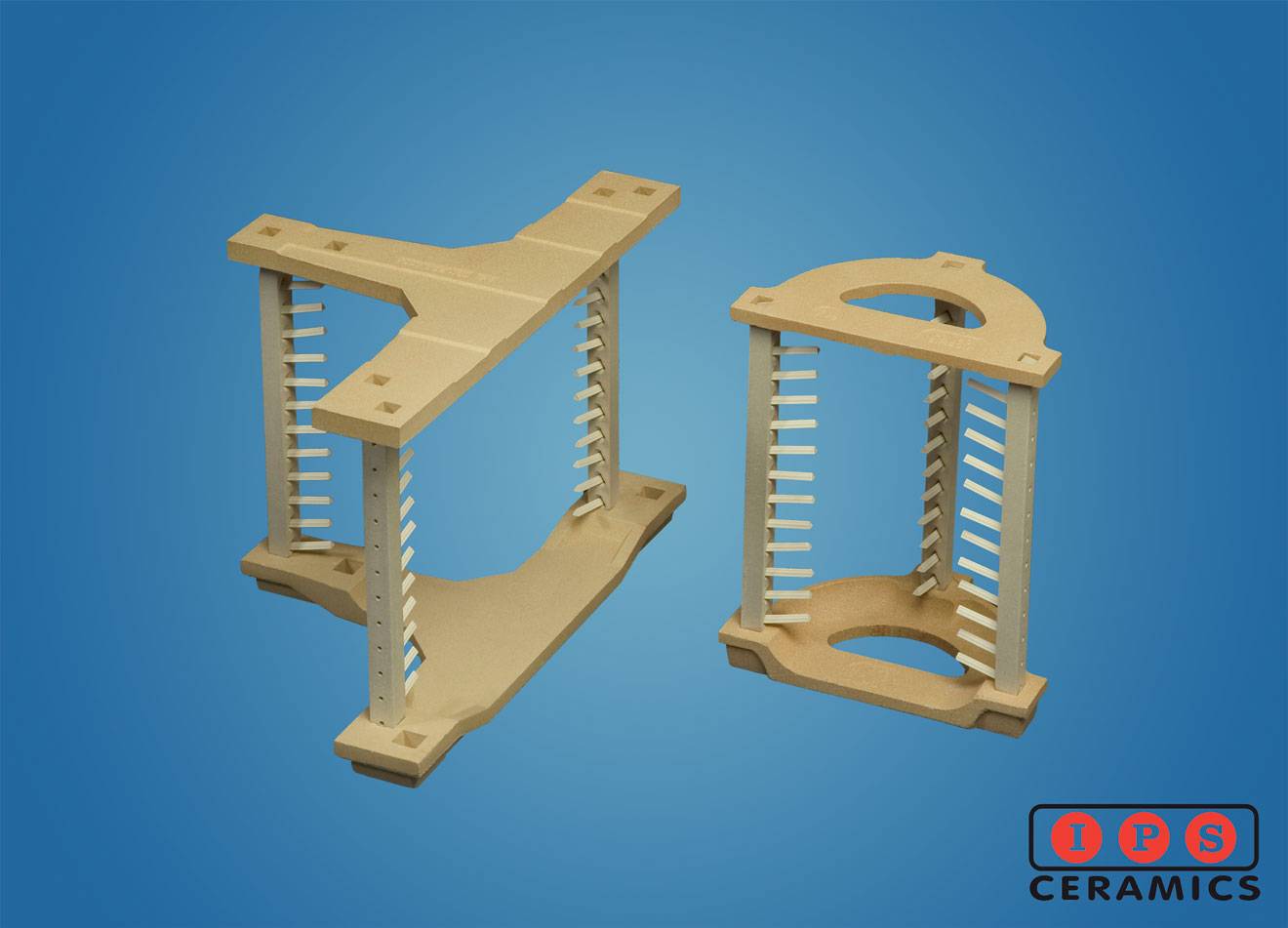 Pin Cranks
The ware rests on small ceramic 'pins' during glost firing. The pins leave only a small mark in the glaze that is easily polished.
Our pin systems are designed to minimise firing costs. The frames are reusable, everything is low-weight to improve energy efficiency, and their designs allow you to achieve very high packing densities, maximising your kiln usage.