Silicon Carbide Products
IPS Ceramics offers all the principal types of silicon carbide products; a long lasting, rugged, dependable performer in many challenging environments. Our products (including beams, batts, plates and rollers) are made to tight dimensional tolerances and have an excellent load-bearing ability at higher temperatures. Silicon carbide retains most of its mechanical strength at elevated temperatures and exhibits very low levels of creep, making it the first choice for load-bearing applications in the range 1300ºC to 1650ºC (2400ºC to 3000ºF).
About Silicon Carbide Components
Silicon carbide components provide outstanding thermal shock resistance but, unlike traditional ceramics, they also combine low density with high mechanical strength. Additionally, these products offer extreme hardness and abrasion resistance as well as outstanding chemical stability in aggressive environments.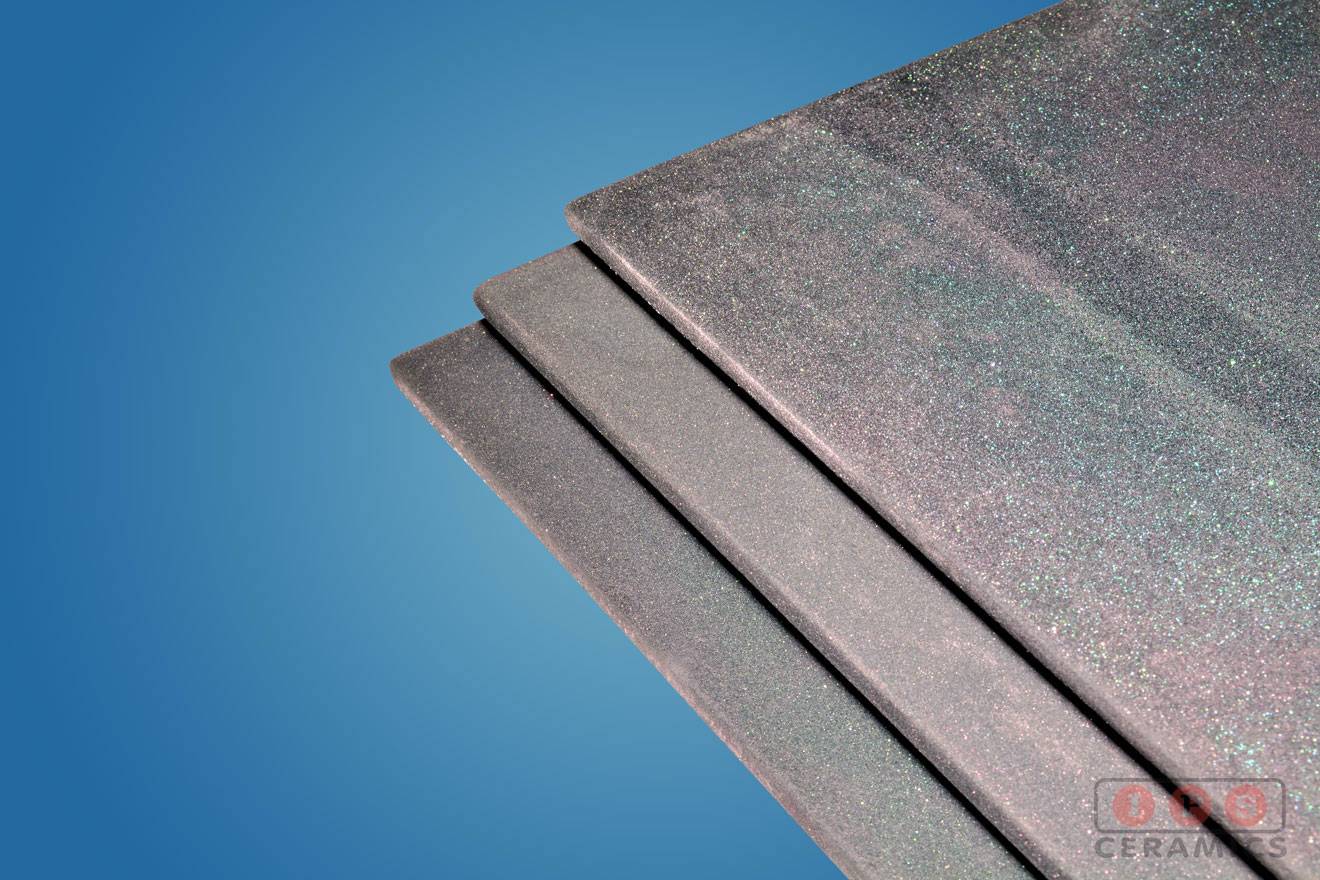 Silicon Carbide Batt / Shelf
In applications involving high temperatures or heavy product loading, SiC batts are often the best choice. They can be made much thinner than cordierite or mullite batts, reaching thicknesses of only 6-10mm. Batts can be manufactured in either nitride-bonded SiC (suitable for applications up to 400 °C / 2552 ºF) or recrystallised SiC materials (suitable for applications up to 1600 °C / 2912 ºF).
Beams
SiSiC beams are used extensively as supports in kiln and furnace construction, and as part of kiln furniture structures. The material has superb strength and creep resistance, allowing beams to span across larger distances in your kiln car structure. Cross-sections from 20 x 20mm to 100 x 100mm are possible, allowing beams to be matched to individual conditions. SiSiC beams are generally unaffected by common kiln atmospheres and typically provide several years of service.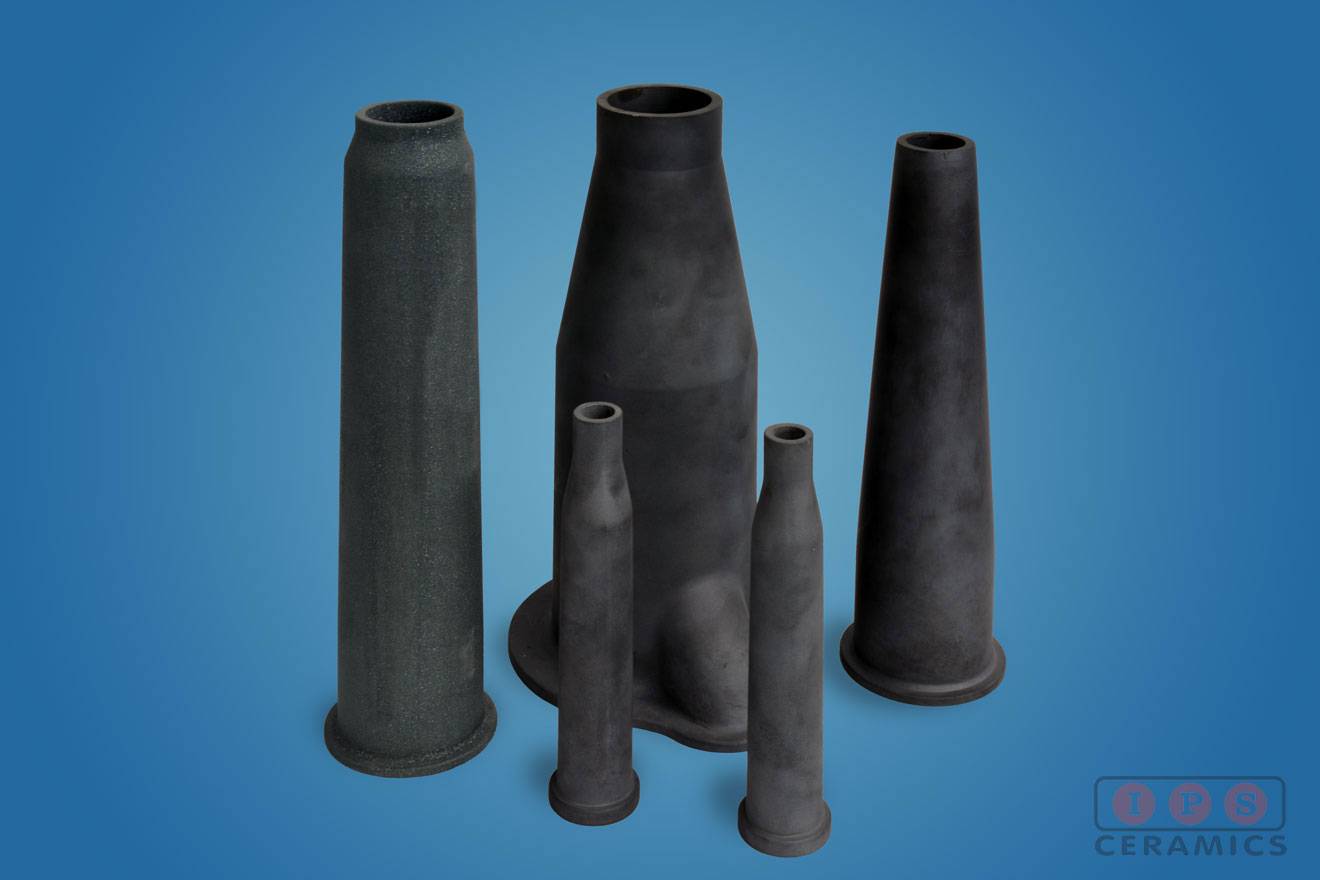 Burner Nozzles
Silicon carbide burner nozzles offer improved temperature uniformity and increased control over the flames in your kiln. In any industrial heating process, perhaps the most critical aim is to provide a carefully controlled temperature profile within the kiln or furnace. Our silicon carbide burner nozzles will give you the control you need.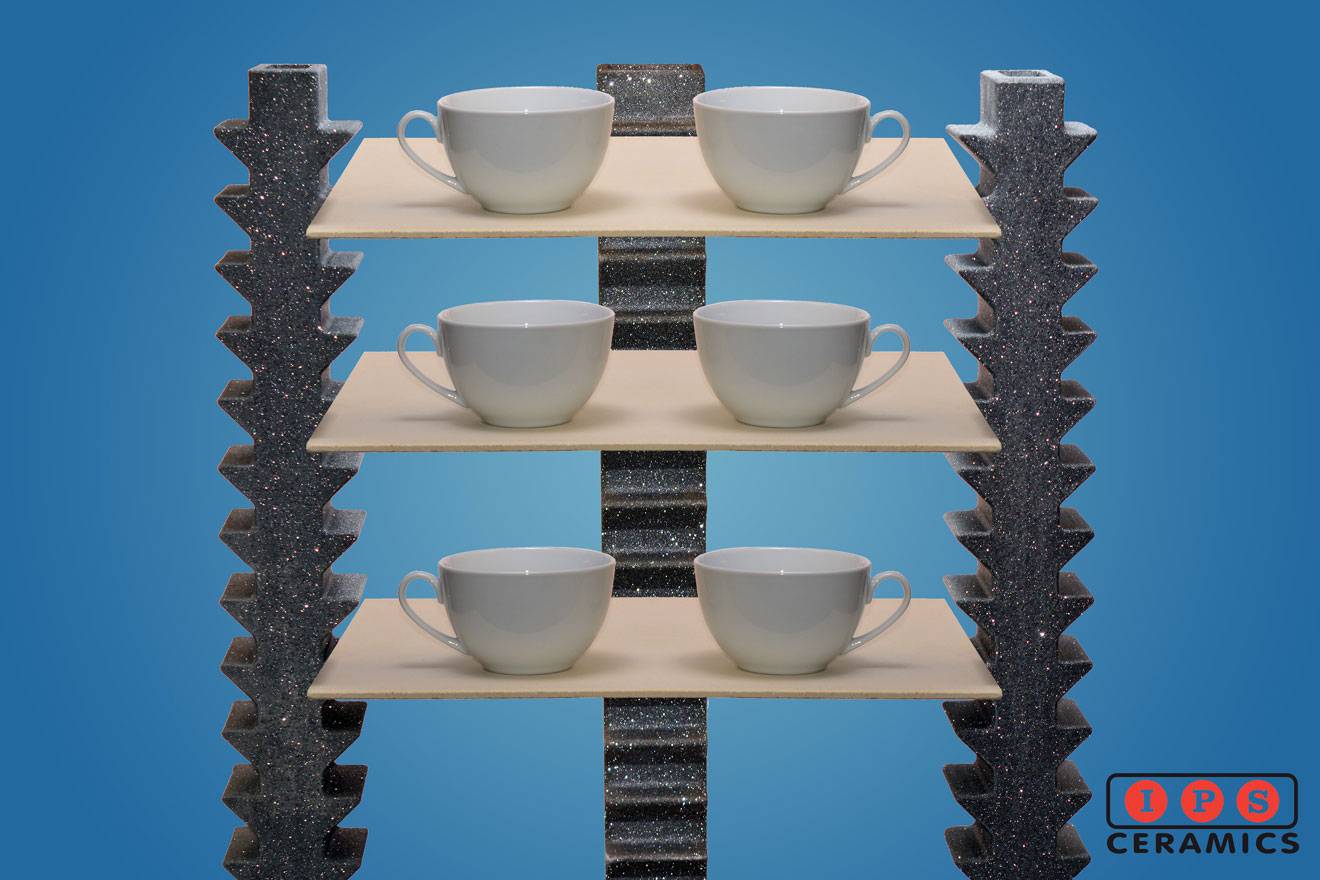 Adjustable Props
One-piece adjustable props can be manufactured to suit individual production requirements; prop lengths up to 2000mm are possible and teeth spacing can be tailored to your requirements. The result is a system that provides maximum flexibility in shelf / batt placement within the kiln. Props are manufactured in ReSiC allowing use in high temperature firings (up to 1600 °C / 2912 ºF).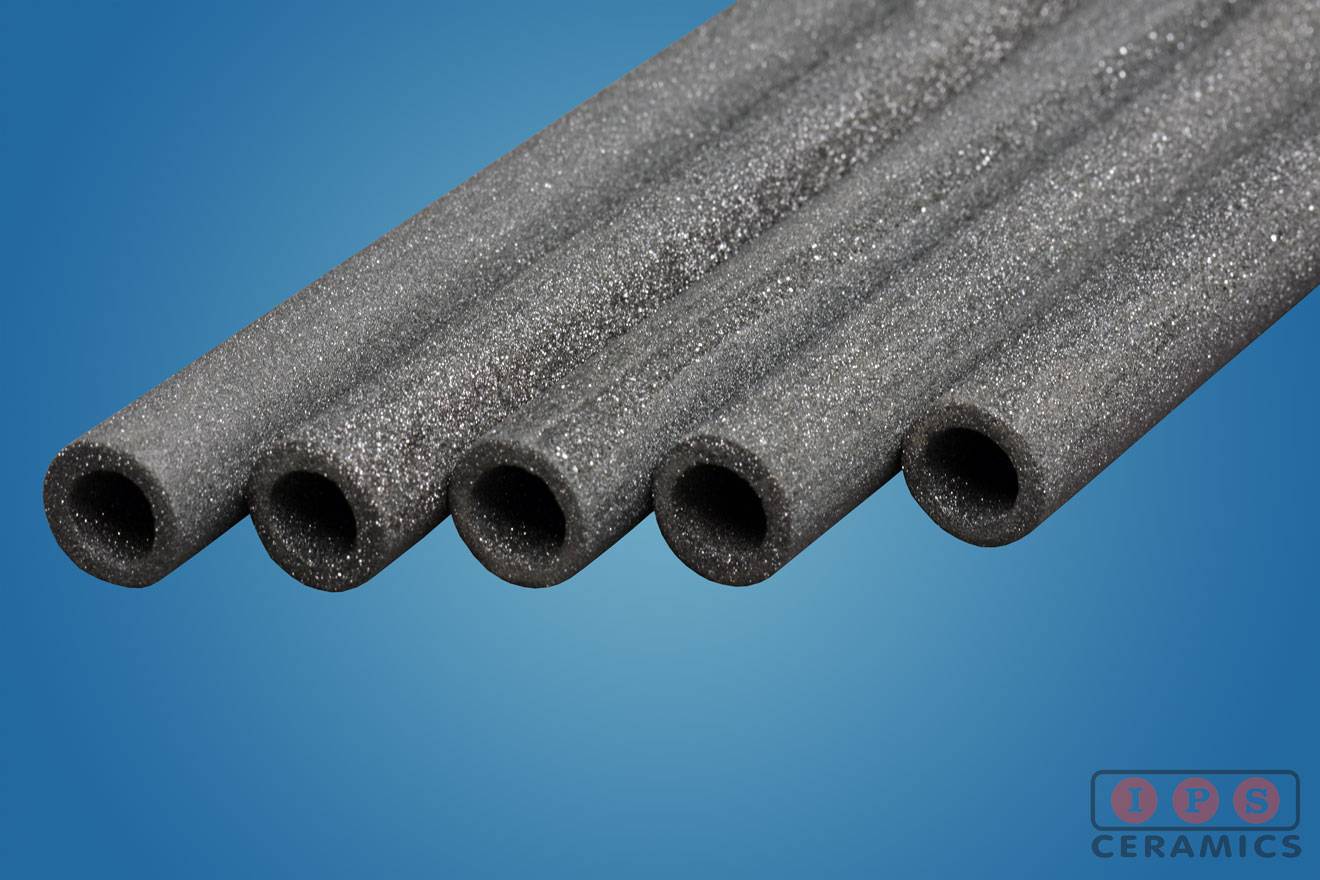 Tubes and Rollers
Ceramic tubes can be manufactured in lengths up to 3000mm, with diameters and wall-thickness tailored to your specific loads.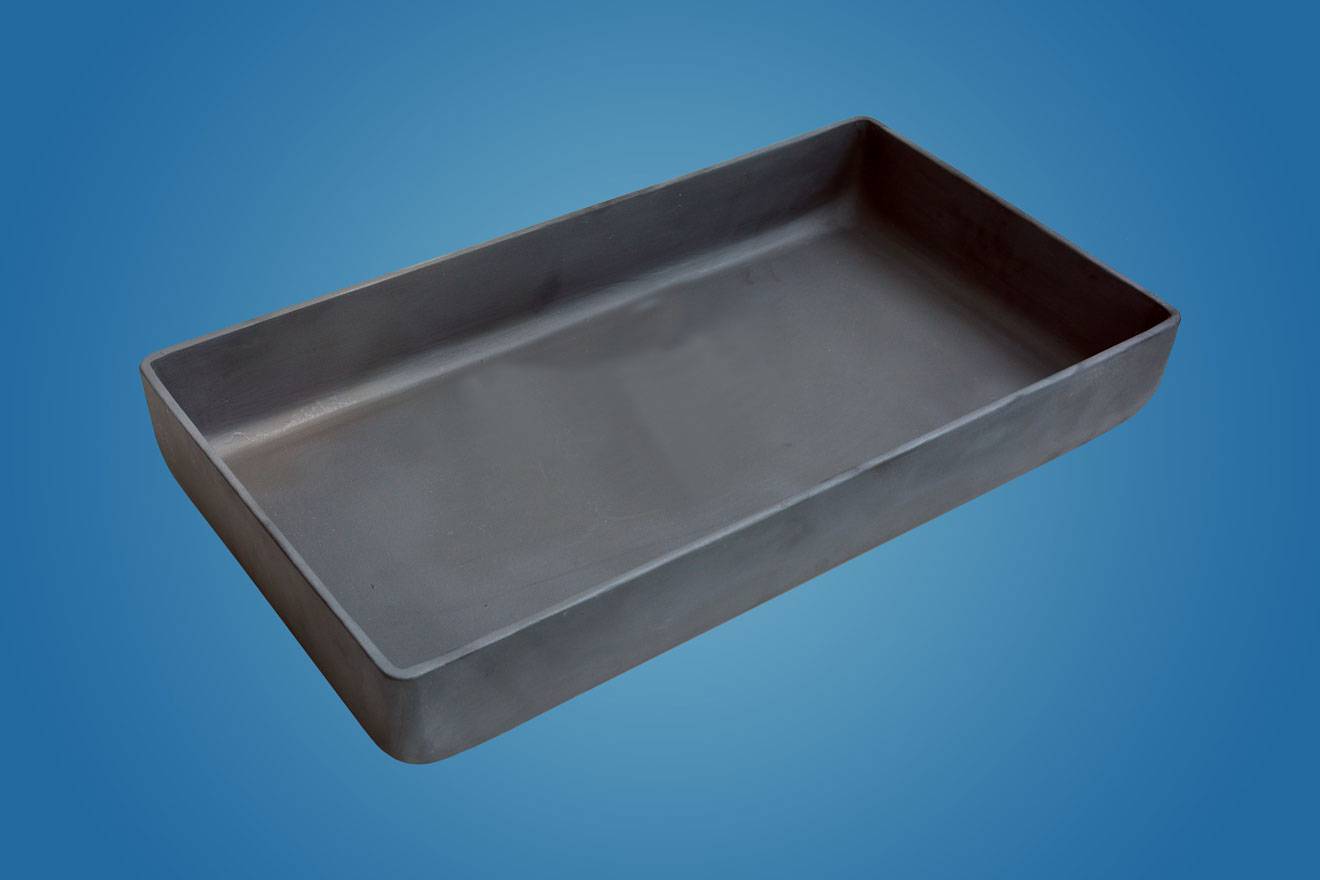 Saggars
IPS Ceramics slip-cast saggars can be used for numerous applications, including calcination and refining processes. Our SiSiC material has no open porosity, thus reducing the risk of absorption. The saggars have a very hard, smooth surface that does not shed grains or dust, a key advantage when sintering/melting high value materials.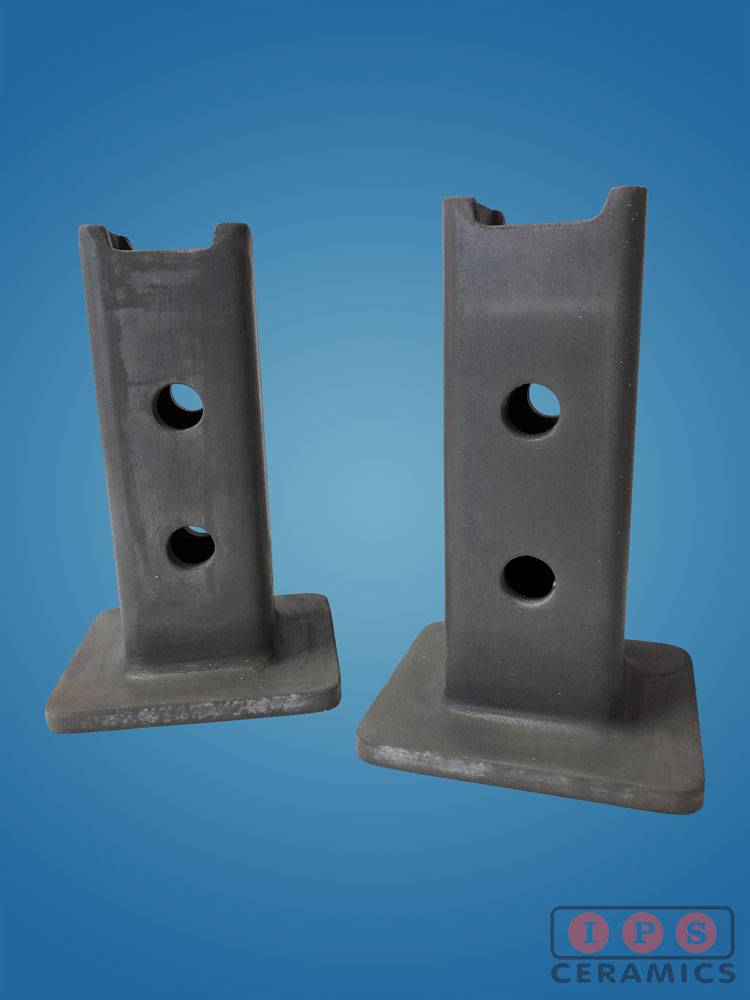 Bespoke Shapes
IPS Ceramics is happy to work with customers to design bespoke shapes. Slip-casting allows complex shapes and thin walls to be produced to suit your specific needs. Recent examples include burner-flame deflectors and adjustable post feet.
This process is very cost-effective, making small order quantities practical.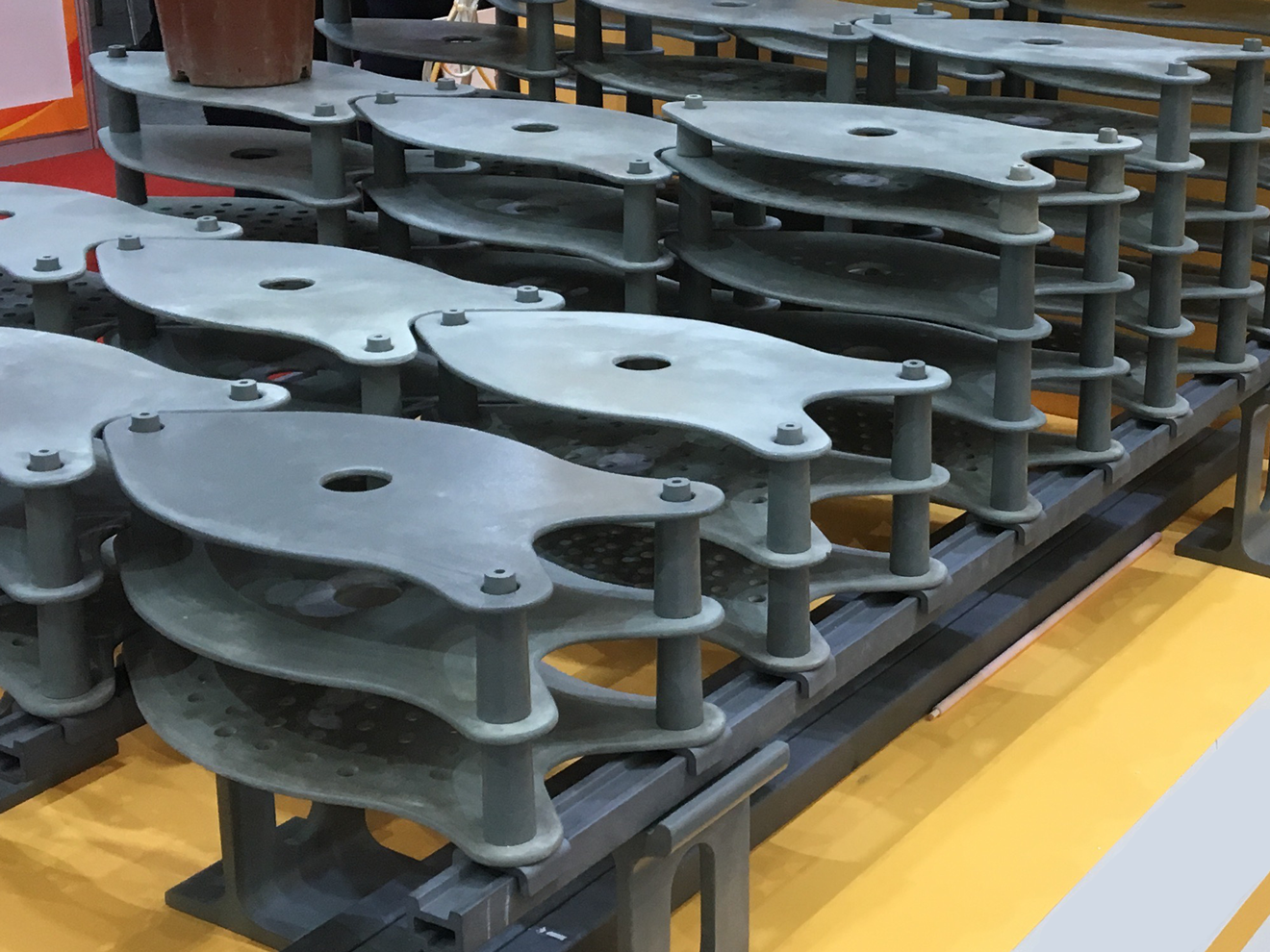 Setters
These nitride-bonded SiC setters are often used for porcelain manufacture in firings above 1250 oC / 2280 oF. The NSiC material offers excellent resistance to hot-bending and is very strong, allowing setters to be made thinner and lighter.
The setters are used with separate 'legs' so that they can be stacked several layers high. Legs can be manufactured to requested lengths and supplied in SiC, alumina or mullite depending on conditions.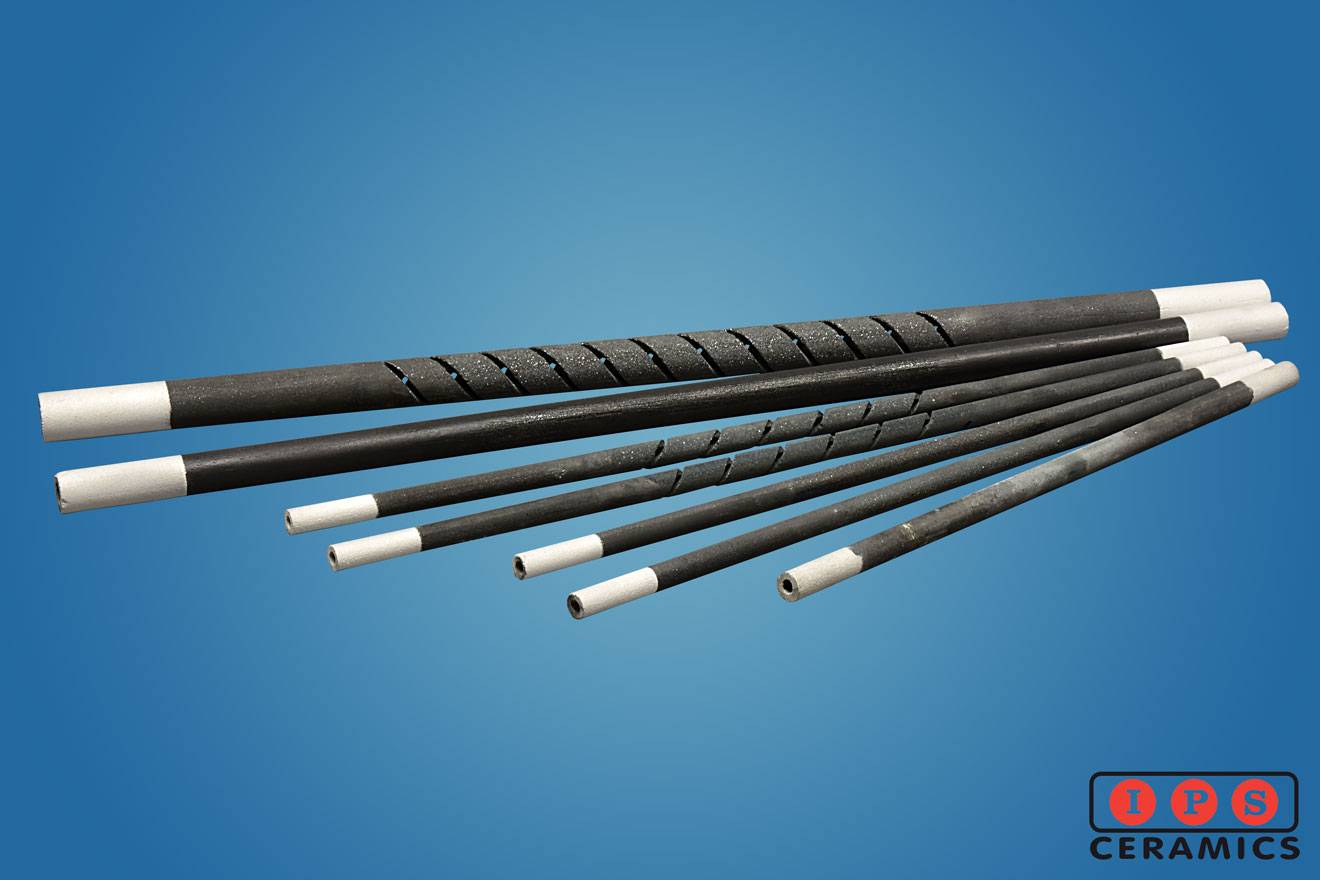 Heating Elements
Heating elements are widely used in various high-temperature electric furnaces, as well as in other electric heating devices. The range of IPS heating elements are manufactured from recrystallised high-purity alpha silicon carbide (SiC). This makes the elements perfect for high temperature applications. They resist oxidization and corrosion, have a long service life, exhibit minimal deformation, and are easily to install/maintain.