Ceramic Tubes / Fittings / Props
About Our Ceramic Tubes
IPS offer a very wide range of ceramic tubes in differing shapes, sizes and materials. Tubes are often used as vertical supports or 'props' that allow layers of kiln furniture to be built-up to form a multi-layer structure. When used horizontally, tubes are often referred to as rollers or beams.
Cordierite Ceramic Tubes
IPS offer a very wide range of cordierite ceramic tubes in differing shapes, sizes and materials. Tubes are cut to length after firing to suit the customers car design; lengths from about 100mm to 500mm are typical, however longer and shorter tubes are possible.
Cordierite ceramic tubes consist of magnesium alumina silicate which has a chemical formula of Mg2Al4Si5O18. Being utilised within many kiln applications, they can withstand the high temperatures of commercial pottery production and industrial processes.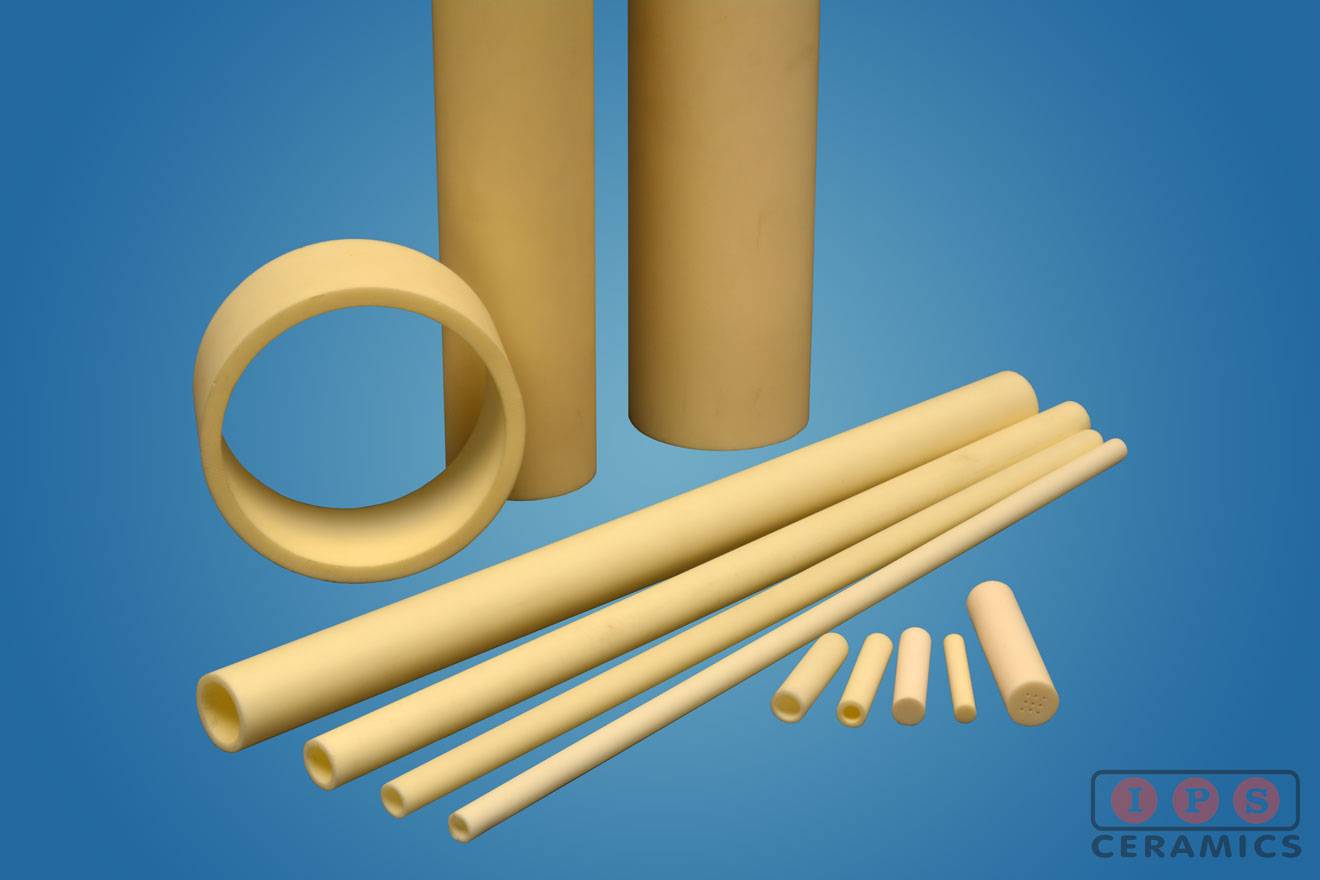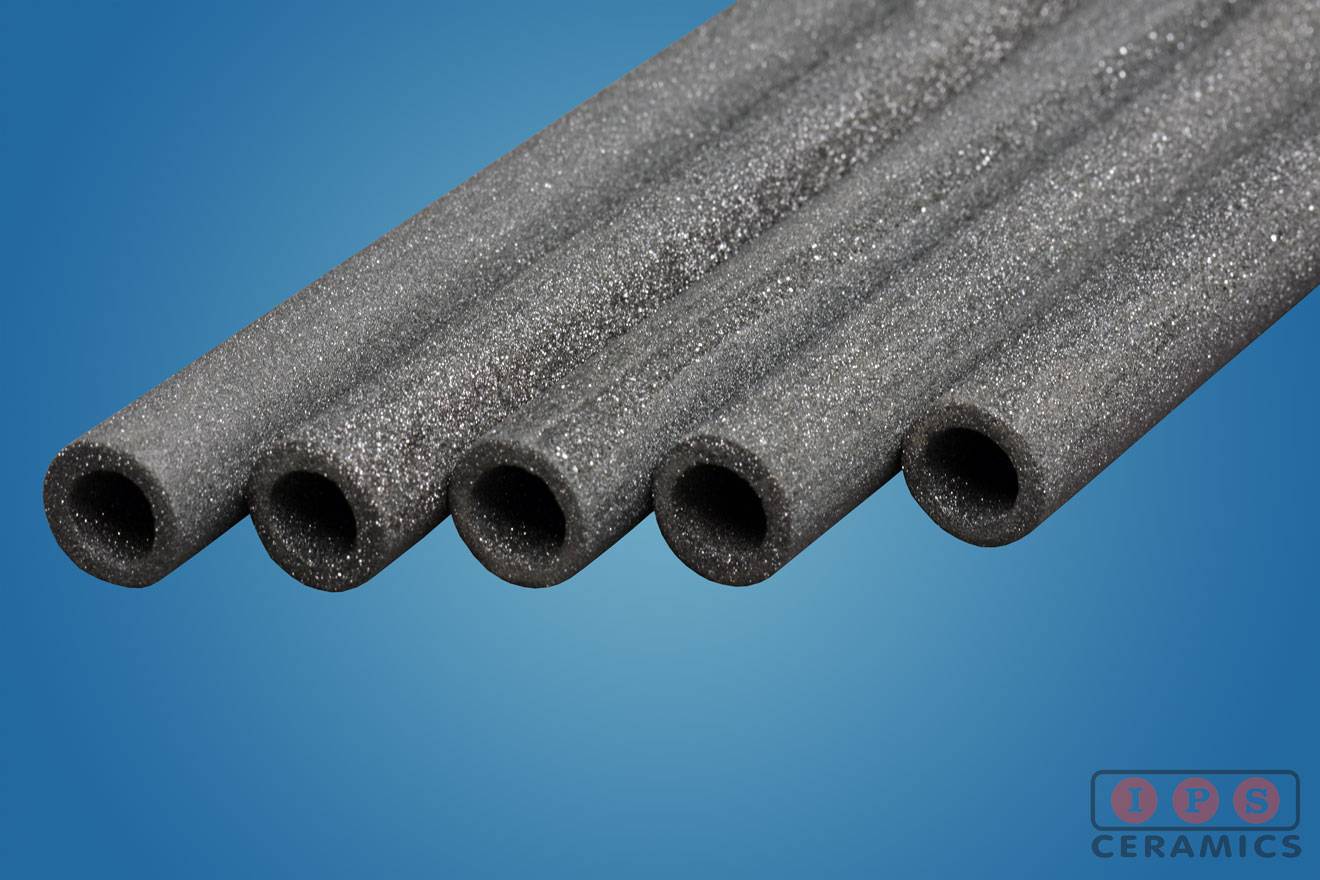 SiC Ceramic Tubes and Beams
Silicon carbide is often used for higher temperatures (over 1300°C) or heavy loads. The ceramic tubes are very good at staying straight over extended use in applications where other materials might bend. IPS Ceramics offer silicon infiltrated silicon carbide (SiSiC) as standard for beams used in kiln-car structures. The material is very strong compared to other ceramics and typically gives several years of service in industrial processes.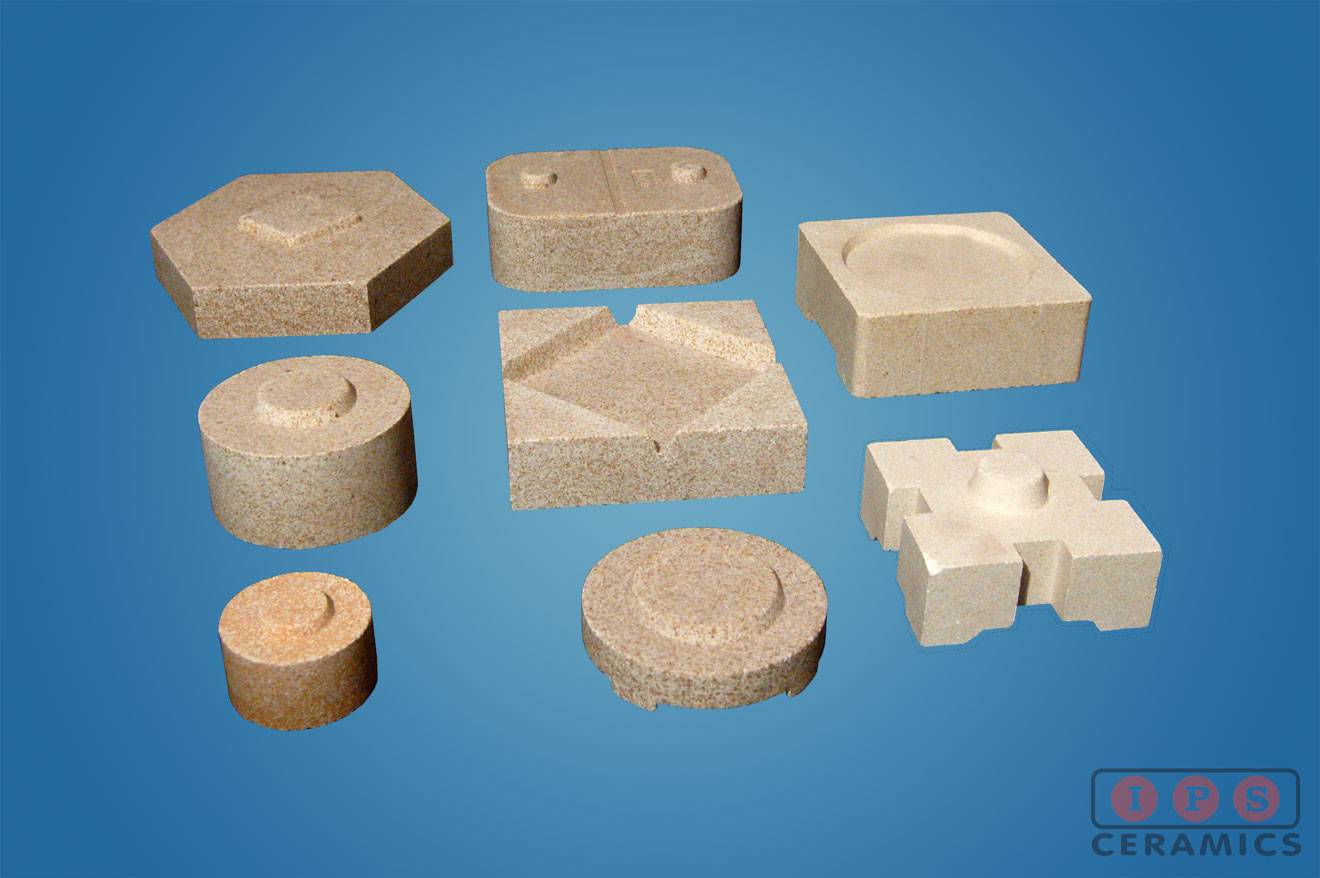 Fittings and Caps
Fittings can be used at both ends of the prop to help to spread the weight load (which can be considerable on multi-level cars). When using cordierite tubes as vertical props, the fittings also locate the tube in the correct position (via a recess in the batt). Many sizes and shapes of fitting are available to suit our range of tubes. The 'effective height' of each type of fitting must be taken into account when deciding on the length of tube required.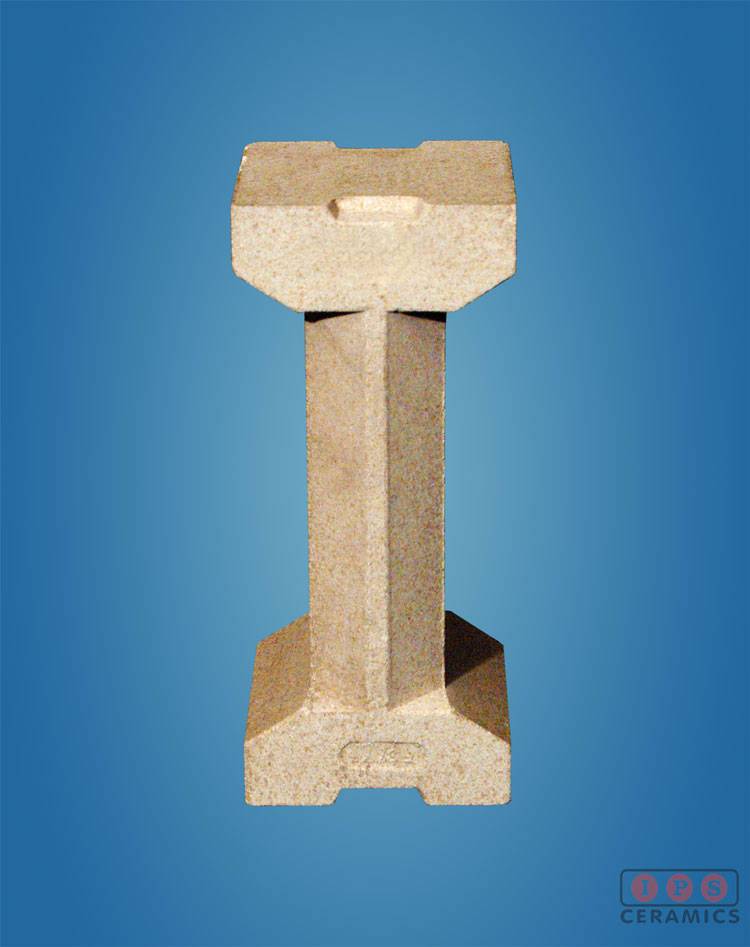 Fixed Props
Fixed props are a very flexible and cost effective way of building up a multi-level structure. We offer a wide range of heights and designs, including many that have location pads on the contact faces (to sit within a recess on the batt).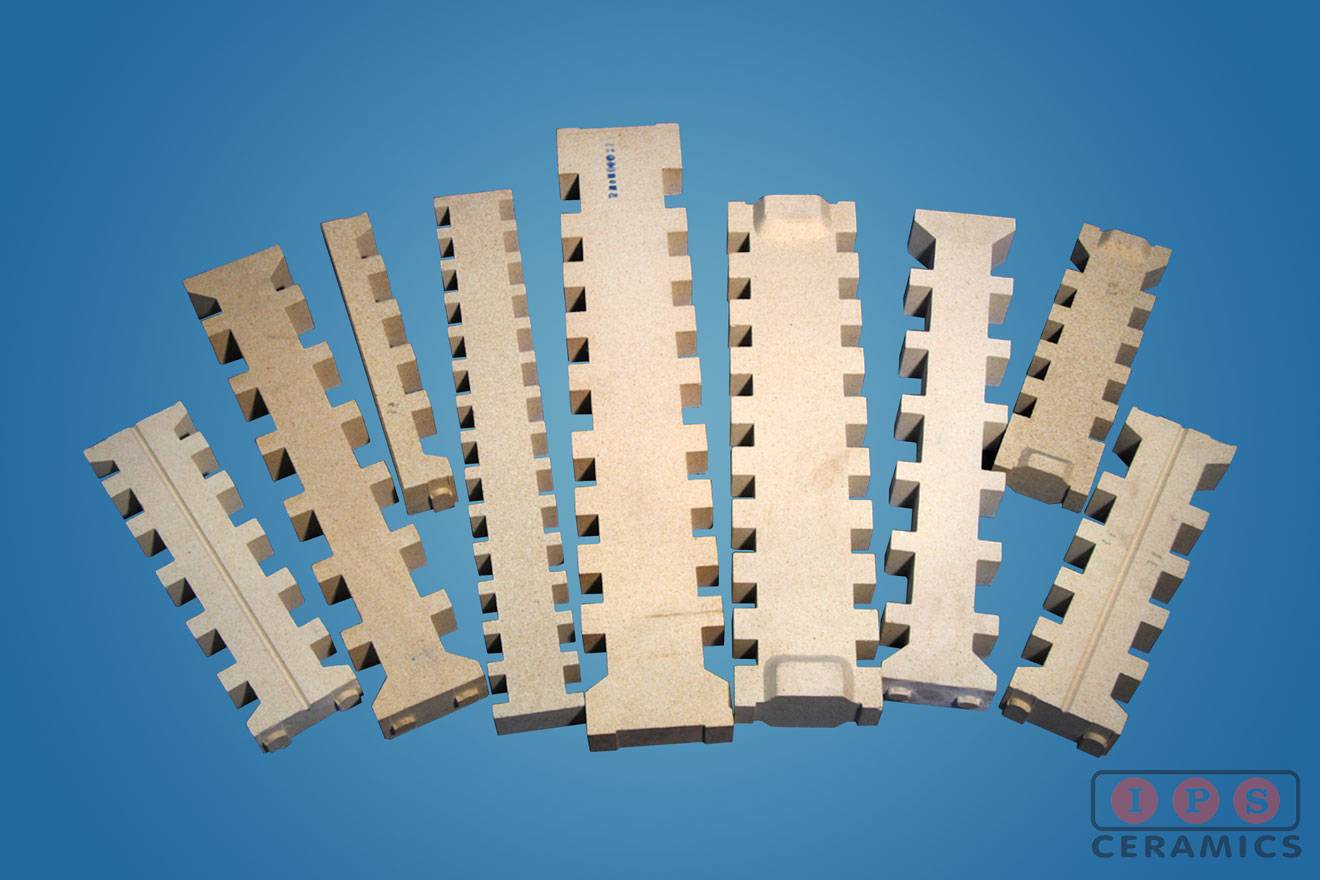 Adjustable Props
These are 'toothed' props that allow batts/shelves to be positioned at various heights to match different product sizes. These props can be made in different materials including Cordierite, Silicon Carbide and Alumina depending on your exact requirements.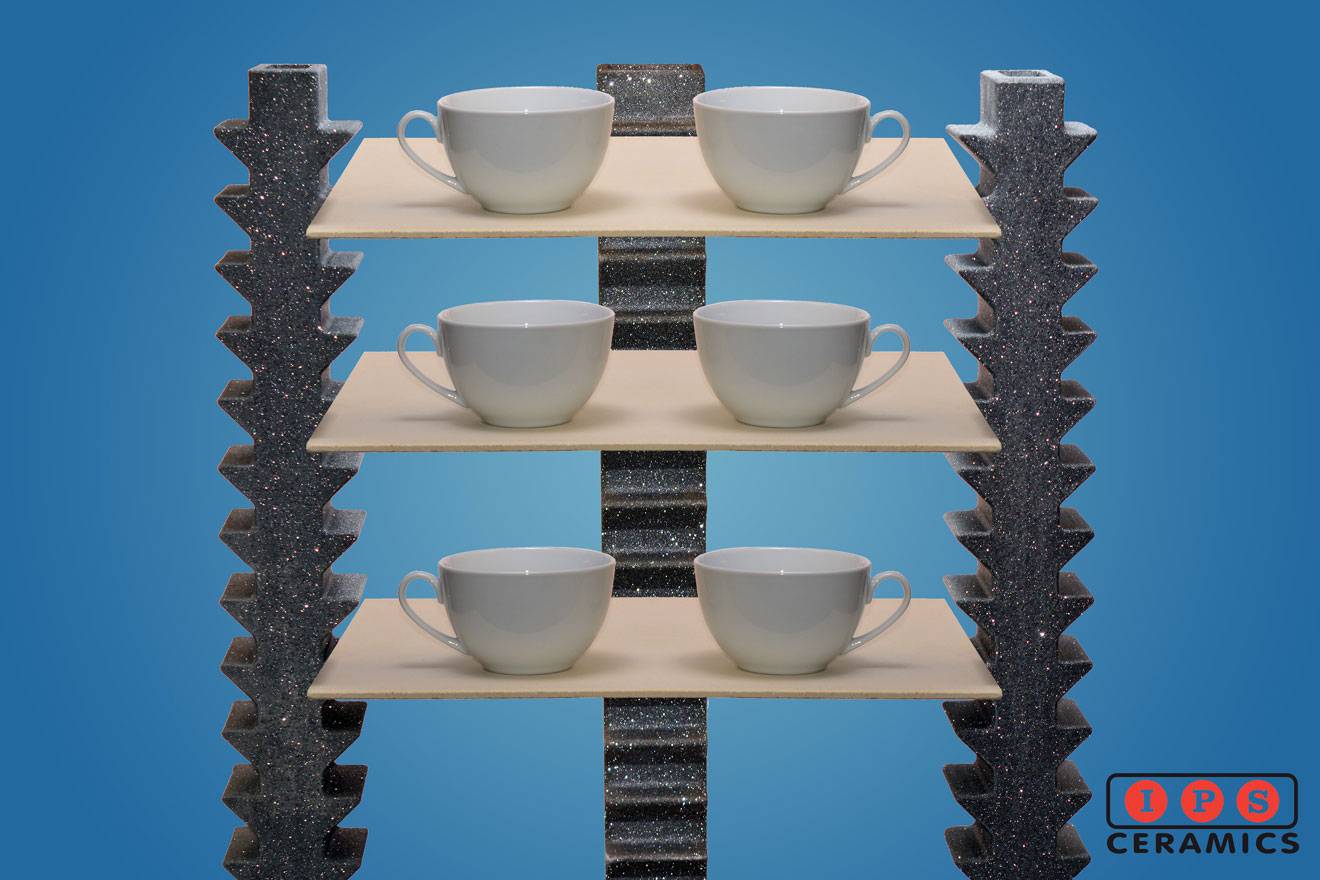 Silicon Carbide Posts
These one-piece posts can be produced to any length up to 2m long. The spacing of the teeth can be varied as required. High temperature performance is very good with long service-life achieved up to 1550oC.