Steatite / Zirconia
Steatite Ceramic
Steatite ceramic is used extensively for insulation in the electrical and electronic industries. It is a lower cost material than Alumina, but has excellent electrical resistance properties (which are retained at high temperatures) along with moderate mechanical strength.
This ceramics offers low contraction on firing allows us to produce components to precise tolerances. Both small and highly detailed shapes can be achieved using cost efficient production techniques, making steatite ceramic a good choice for the volume manufacture of insulating components.
For more info on Steatite click here
Zirconia
Zirconia is a ceramic in a class of its own due to the transformation toughening that takes place during manufacture. The result is a very fine-grained, fully dense ceramic that is tough enough to survive engineering applications that would shatter other ceramics.
Sintered to full density for maximum strength
Tough enough to replace metals in a wide variety of applications
Exceptional abrasion resistance
Low thermal conductivity – can act as a thermal barrier in assemblies
A high thermal expansion which is similar to some steels – reducing stresses at metal to ceramic joints
For info on Zirconia click here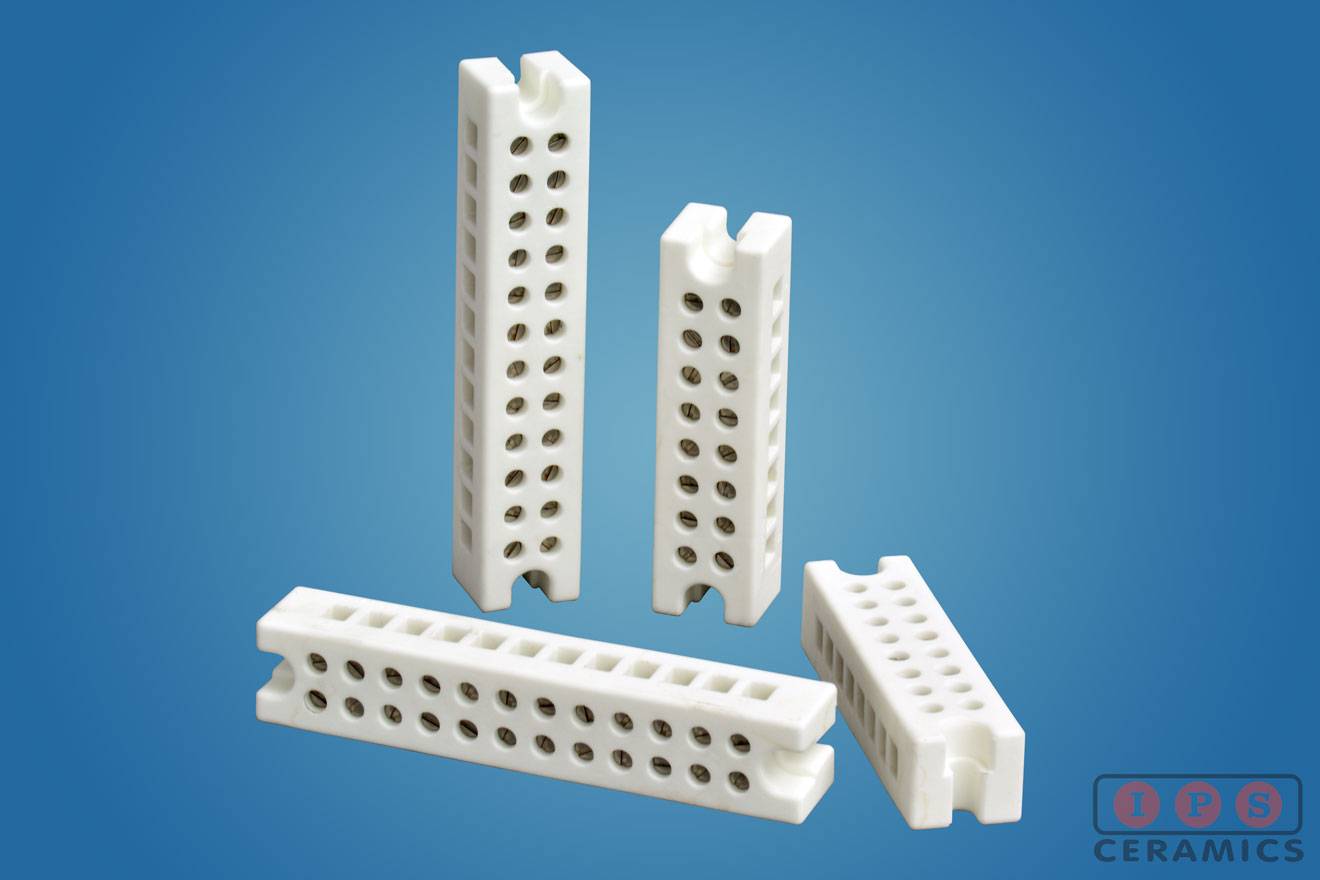 Steatite Terminal Blocks
Steatite ceramics are often preferred for use as terminal blocks because of their superior heat resistance properties, including direct heat situations. The steatite terminal blocks are often used in oven or furnace construction where plastic blocks can degrade over time, or in safety critical wiring installations.
Guy Strain Insulators
Steatite has a very low 'loss factor' making it particularly suitable for the insulation of antennas. Often a broadcasting radio antenna is built as a mast radiator, which means that the entire mast structure is energised with high voltage and must be insulated from the ground; steatite mountings are the preferred choice for this application.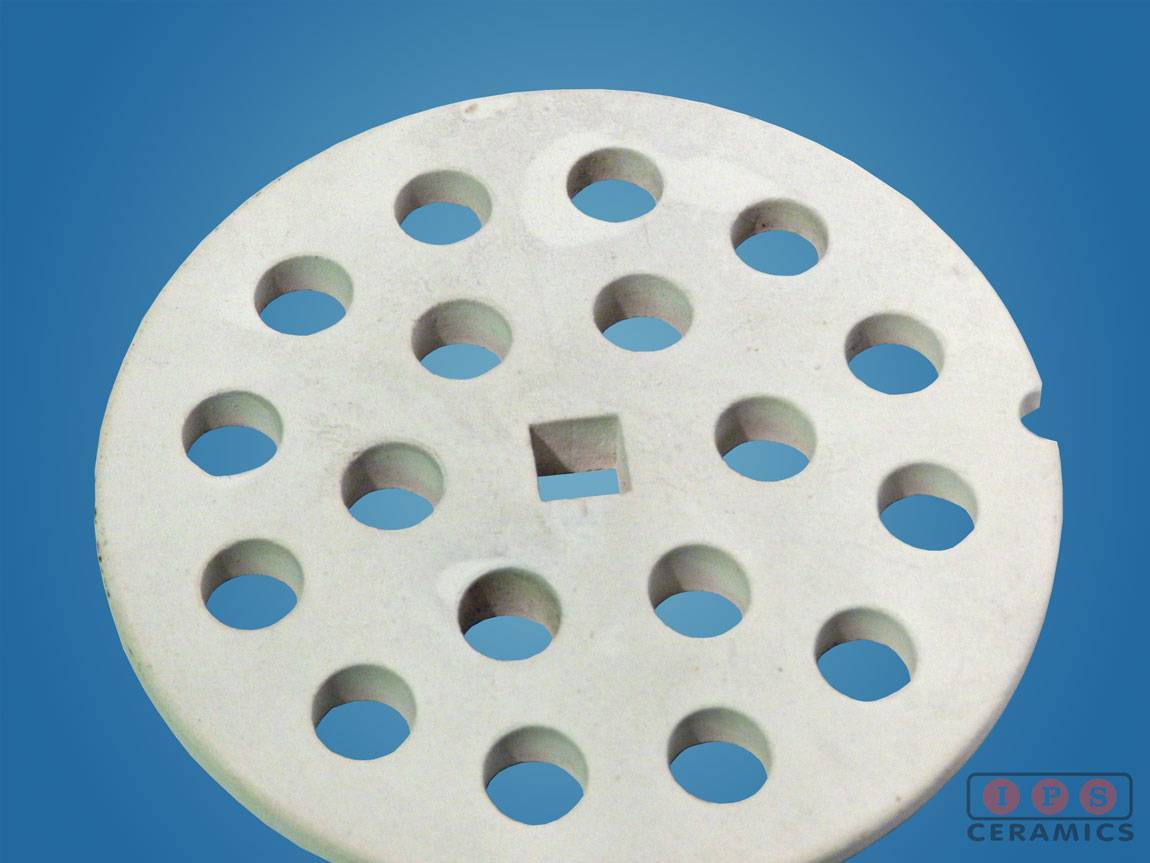 Tile
For the insulation of high power microwave equipment, steatite offers a very low 'loss factor' which reduces the energy absorbed by the insulator (causing heating and power loss).
Steatite tiles can be used as the cover plate in industrial microwave ovens (replacing mica).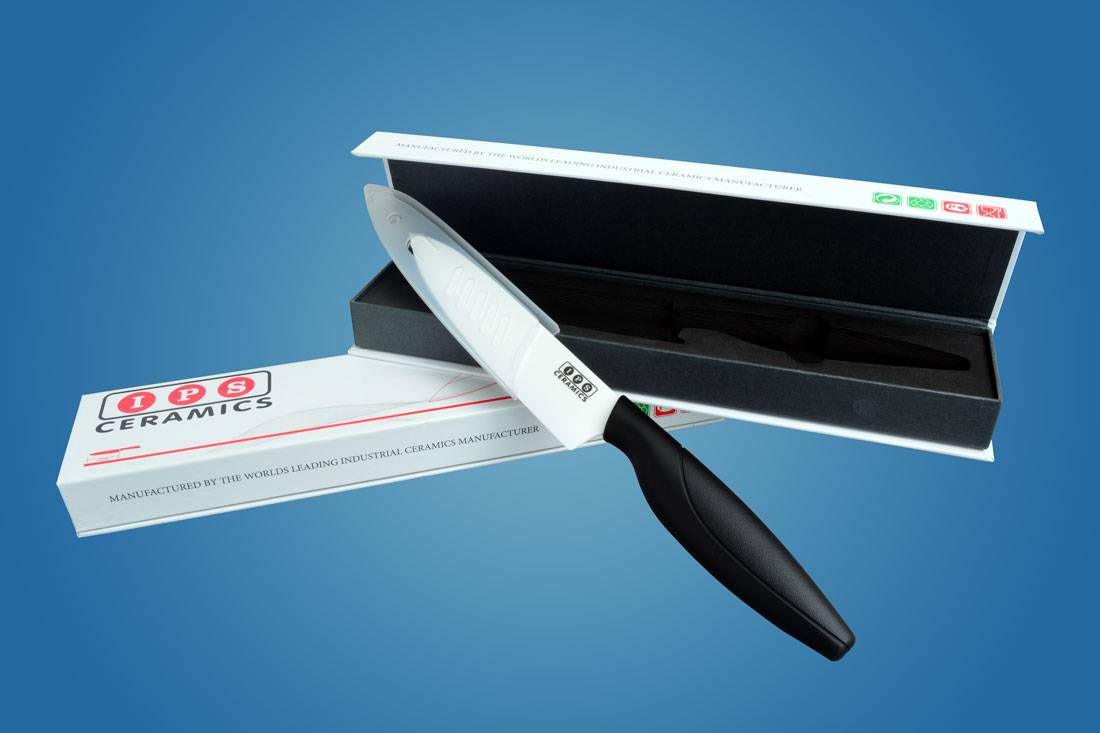 Zirconia Knife
A ceramic knife is a knife designed with a ceramic blade typically made from zirconium dioxide (also known as zirconia). These knife blades are usually produced through the dry-pressing and firing of powdered zirconia using solid-state sintering.