Blog

IPS Ceramics' 2020: A Retrospective
Posted by Tom Evans on December 28, 2020
Last year, we published an article looking back at 2019 and the things we achieved during it. Here is our equivalent for 2020, a year which was full of constant surprises.
---
COVID-19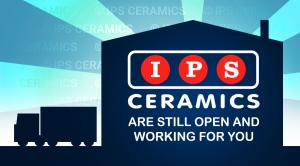 Of course, the biggest story of 2020 was the worldwide pandemic. We assume we don't have to go into too much detail about what that's been like.
Luckily, the pandemic has also been a time where businesses and industries have come together and supported each other. At IPS, we reconfigured our offices to be Covid secure, moved toward more digital ways of communicating, and have continued sending our range of products out to those who needed them. We are proud to have been able to supply products to our customers – new and old – throughout the year and to have also worked closely with them to maintain their production throughout these toughest of times.
Looking towards 2021, things already look more positive with the roll out of the vaccines hopefully becoming more commonplace during the next few months. This said, no matter what 2021 brings, we will be here and ready to assist you with securing the ceramic products you need.
---
EVENTS
Despite the pandemic, we did manage to get a few public events in, albeit mostly at the start of the year.



The TMS Annual Meeting and Exhibition is one of the biggest events in the minerals, metals and materials industry, bringing together thousands of engineers and business leaders each year. Taking place in February (missing the start of the pandemic by a month), TMS2020 was as successful and ever. Of course, IPS USA were there, sharing our large range of technical ceramic products to a large number of customers, both old and new.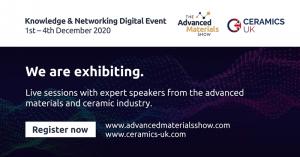 Luckily, the gap left by the lack of expos throughout 2020 has been filled by an increased number of online events. Ceramics UK hosted their online "Knowledge and Networking Digital Event" this December and we were there too, taking notes during their informative seminars and organising conference calls using their networking software.
Hopefully, expos will return with a vengeance in 2021. Once they do, we'll be there. We can't wait to see you there.
---
NEW PRODUCTS AND RANGES
IPS are always looking to develop new products and expand our ranges.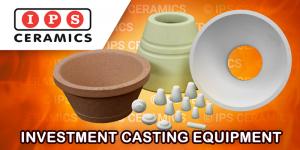 Adding to our already successful range of investment casting plugs, we now offer notched rods and pouring cups for investment casting and lost-wax casting applications. All of these products are available in a wide range of materials, sizes and grades, perfect for any application.
We have also added Cleaving Stones to our product range. Commonly used in laboratories and technological industries, cleaving stones are used to cut and score tubes, fibres and other materials. IPS Cleaving Stones have the added benefit of being highly customizable: using steam cleanable and wear resistant decals, we can print company logos and other information directly onto the stone.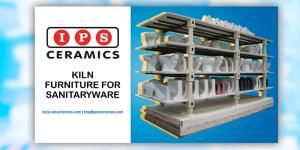 We have also continued to develop our pre-existing ranges, such as our products for the sanitaryware industry. We offer silicon carbide beams, cordierite extruded batts, basin setters, supports, stools and more. For full information on our range, check out our brand new sanitaryware brochure.
---
THE PERSONAL TOUCH
Even when 2m apart, we have done our best to stick together, sharing photos during lockdown and taking our traditional Christmas Photo (with social distancing measures in place). In challenging times, it's people who get you through, and don't forget that if you ever need us, we're here.



---
Next year, we plan to do even more and go even further: venturing into new industries, introducing new products and meeting new customers. We hope that your 2020 hasn't been too bad, all things considered, and we look forward to working with you again throughout 2021.