Blog

The Best Kiln Furniture Products for Sanitaryware
Posted by Tom Evans on December 1, 2020
Firing sanitaryware offers a series of unique challenges – sanitaryware products tend to be bulky and heavy items which place significant structural demands on kiln furniture; they can have complicated designs which aren't easily supported by singular flat surfaces; and they are fired at relatively high temperatures (up to 1280 °C / 2340 °F). It's a demanding industry which requires dependable solutions.
IPS Ceramics have designed many specialist products for the sanitaryware industry. What are the most commonly used items of sanitaryware kiln furniture and why are they used? That's what we're about to find out.
---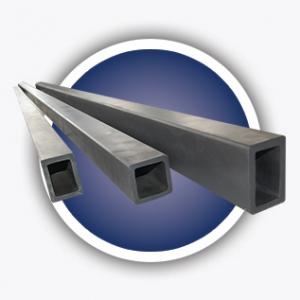 Silicon Carbide Beams
Silicon carbide beams are frequently used in sanitaryware kiln cars. Silicon carbide is a strong and dependable material which can hold heavier loads and withstand higher temperatures than cordierite or mullite. This makes it the best choice for holding heavy sanitaryware during firing.
Silicon Carbide beams are available in lengths up to 3.5 meters in length and can be sized to fit your application. Due to their superb strength and creep resistance, they can be used to span larger distances within a kiln car structure than other comparable products.
---
Silicon Carbide Batts and Extruded Batts
Due to the heaviness of sanitaryware, the kiln furniture used to hold it must be particularly strong and durable. Two of the strongest types of batts are silicon carbide batts and extruded batts.
Silicon carbide batts can be made lighter and thinner than cordierite ones. This makes them more energy saving and means that they have a longer life in use. Batts can be manufactured in either nitride-bonded SiC (suitable for applications up to 1400 °C / 2552 °F) or recrystallised SiC materials (suitable for applications up to 1600 °C / 2912 °F).
A popular alternative to silicon carbide batts are extruded cordierite batts. Extruded batts are made with holes running through the length of their inner bodies. These cores reduce the weight of the batt and thus reduce the average weight of the kiln car while increasing its fuel efficiency. These benefits aren't at the expense of the batt's strength though – indeed, their design gives them increased load capacity and reduced bend. They can also disperse heat much more efficiently than traditional batts, meaning that they perform better in high temperatures and faster firings.
---
Setters, Supports and Stools
Sanitaryware products are often a wide variety of complicated shapes which aren't easily supported by single flat surfaces. This is why IPS have developed a large number of customisable setters, supports and stools which can keep even the most complicated structures supported during the kiln firing process. These products can be customised to fit any shape / application and are available in cordierite and silicon carbide, ensuring high levels of strength and a long life.
---
Kiln Equipment – Burner Nozzles, Rollers and Heating Elements
It's not just your kiln furniture that needs to be more robust when firing sanitaryware – you also need to ensure that your kiln can cope with the extra stresses too.
Modern sanitaryware kilns incorporate the use of silicon carbide burner nozzles. These nozzles are lighter and more efficient than traditional burners and burner quarls, eliminating the need for constant maintenance. IPS SiC Burner Nozzles are available in a wide range of standardised and bespoke shapes / sizes.
Having robust heating elements is also important to achieving a high, stable and controllable temperature within your kiln. Heating elements are made from silicon carbide as their excellent heat conduction allows them to disperse heat with no risk of damage. The elements also resist oxidization and corrosion, have a long service life, exhibit minimal deformation, and are easy to install/maintain.
The rollers in your kiln not only have to carry the sanitaryware through the firing process but also all the other items of kiln furniture too. We recommend and supply both silicon carbide and mullite rollers depending your application's temperature and the weight of the product being fired. Rollers can be manufactured in lengths up to 3000mm with diameters and wall-thickness tailored to your specific loads.
---
IPS Ceramics have a long history of innovating within the sanitaryware industry, being one of the first companies to popularise the now standard kiln car structure set-up using Silicon Carbide beams matched with extruded batts.
For more information on our products and to access our collective 250+ years of experience, contact us now.