Blog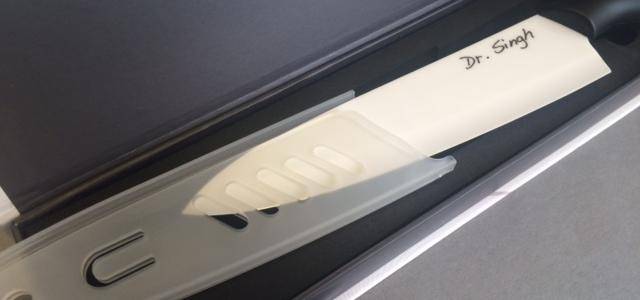 Dr Singh Ceramic Knives
Posted by Alex Painter on January 26, 2016
DR SINGH RANGE OF CERAMIC KNIVES
Our Dr Singh ceramic knives have been launched with a 16cm full zirconia blade. Competitively priced, these blades don't corrode and rarely need any sharpening.
Zirconia has a Mohs hardness way above that of ordinary steel and higher than most hardened steels as well, so the Dr Singh knife is certainly up to the task.
This is one of a number of areas where IPS Ceramics is using its decades of industrial design and manufacturing experience to come up with superior consumer products.